Japan ramps up Russia sanctions with G7, condemns nuke deployment in Belarus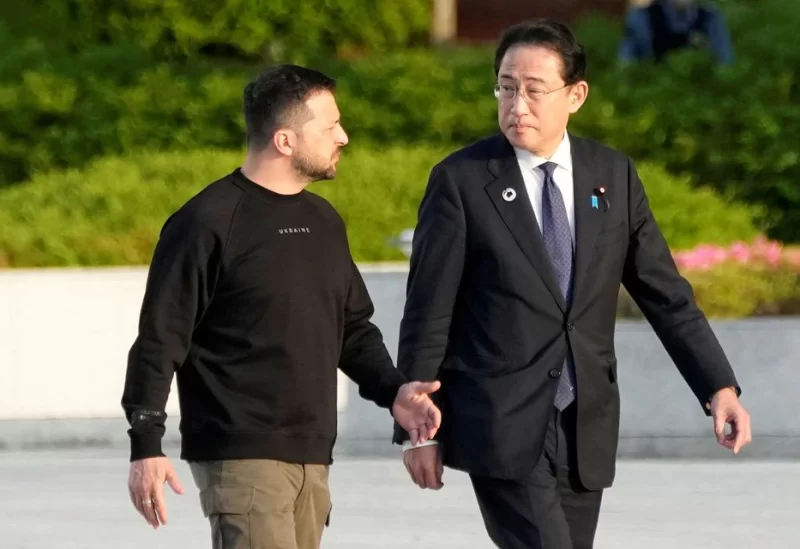 Japan will impose new sanctions on Russia after the Group of Seven (G7) conference held in Japan last week resolved to increase penalties to punish Moscow for its invasion of Ukraine, said Chief Cabinet Secretary Hirokazu Matsuno on Friday.
Matsuno, Tokyo's senior government spokeswoman, also criticized Russia's decision to deploy tactical nuclear weapons in Belarus on Thursday, saying it will exacerbate the situation surrounding Ukraine's invasion.
"As the only country to have suffered atomic bombings during wartime, Japan never accepts Russia's nuclear menace, let alone its use," Matsuno told a regular press conference.
The leaders of G7, including the United States, Britain, Germany and France, last week showed their resolve to support Ukraine with additional military aids and sanctions on Russia, at the annual summit held in the world's first atomic-bombed city Hiroshima.
In a coordinated action with G7, Japan will freeze assets of 78 groups and 17 individuals including army officers in Russia and ban exports to 80 Russian entities such as military-affiliated research labs, according to a Friday foreign ministry statement.
Japan will also ban providing construction and engineering services to Russia, although the details of the measure will be announced at a later date, a trade ministry statement said.