Japan says 'directly approaching' Yemen's Houthis over seized ship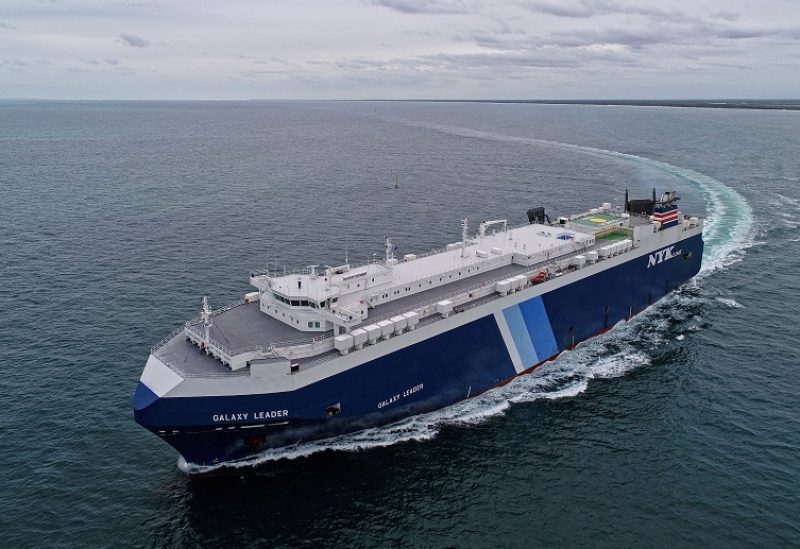 On Monday, Japan announced its direct engagement with Yemen's Iran-backed Houthi militia following the seizure of a ship owned by an Israeli businessman. The vessel was operated by a Japanese company and had approximately 25 crew members on board.
Foreign Minister Yoko Kamikawa said Tokyo was "communicating with Israel, and in addition to directly approaching the Houthis, we are also urging Saudi Arabia, Oman, Iran and other countries concerned to strongly urge the Houthis for the early release of the vessel and crew members."
"Our government will continue to take necessary measures in cooperation with the countries concerned, while taking into account the situation," she added.
Houthi military spokesman Yahya Saree had said that the Houthis had seized "an Israeli ship" on Sunday but Israel said the vessel was owned by a British company.
Maritime security company Ambrey said that the owner was listed as Ray Car Carriers, whose parent company belongs to Abraham "Rami" Ungar, an Israeli businessman.
The Japanese government said earlier Monday that it "strongly condemns" the seizure of the Galaxy Leader, which was operated by a Japanese firm Nippon Yusen, also known as NYK Line.
Israel said the vehicle transportation ship was traveling between Turkey and India, and that the 25-person crew included Ukrainians, Bulgarians, Filipinos and Mexicans, but no Israelis.