Jill Biden meets Ukraine refugees, volunteers in Slovakia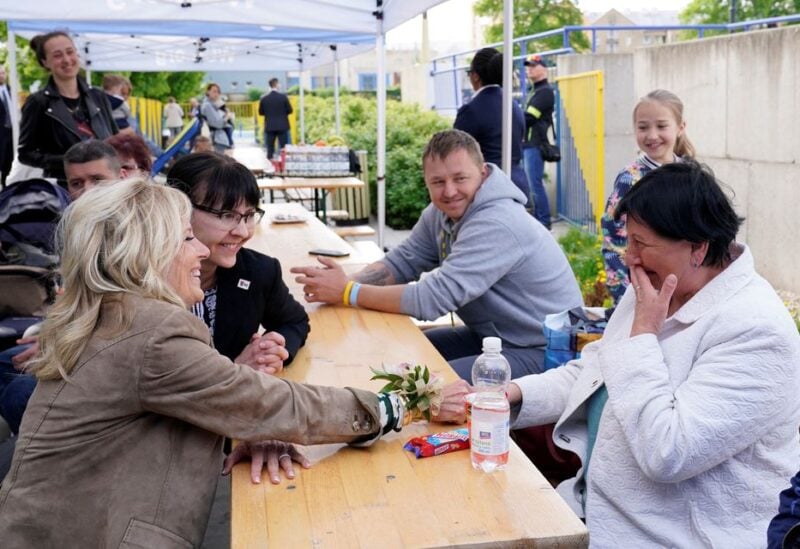 Jill Biden, the first lady of the United States, met with Ukrainian refugees in eastern Slovakia on Sunday, the final day of her trip of Romania and Slovakia to see U.S. military stationed there as well as women and children fleeing Russia's invasion of Ukraine.
Biden addressed refugee families, volunteers, and local government officials at a refugee center in the eastern Slovak city of Kosice, one of the key transit hubs for approximately 400,000 Ukrainian refugees who have crossed the border to Slovakia since the Russian incursion began on February 24.
According to the UN, 5.8 million people have fled Ukraine since Russia launched a "special military operation" in the country.
"When the fighting started, we realized that nowhere in Ukraine is secure," Viktoria Kutocha, a teacher who escaped with her 7-year-old daughter from the western Ukrainian city of Uzhhorod, told Biden.
Biden, the wife of US President Joe Biden, inquired about Kutocha's approach of explaining the conflict to youngsters.