Joe Biden's scores massive win ahead of November elections, Congress approves $430 billion climate plan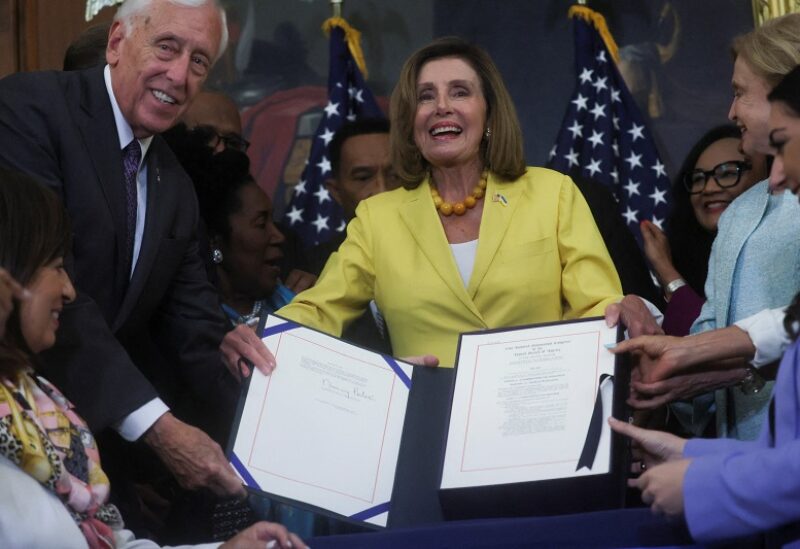 US President Joe Biden has achieved a huge legislative triumph, ahead of the November 8 midterm elections,as the Democratic-led United States House of Representatives approved the leader's $430 billion climate plan on Friday (August 12).
The "Inflation Reduction Act" was approved by the House by a 220-207 vote and now it will go to Biden for signing. It was also passed in Senate after a lengthy 27-hour session on Sunday (August 6), reports Reuters.
As per AFP, this bill is "the biggest ever American investment in the battle against global warming."
Describing the legislation as "a robust cost-cutting package that meets the moment, ensuring that our families thrive and that our planet survives," Democratic House Speaker Nancy Pelosi declared it "a resounding victory for America's families."
Hundreds of billions of dollars for clean energy projects, lower prescription drug prices, and additional corporate taxes are among the highlights of the US President's enormous investment proposal.
The legislation aimed at combating climate change seeks to reduce domestic greenhouse gas emissions. It will also enable Medicare to negotiate cheaper drug prices for the elderly while simultaneously ensuring that companies and the wealthiest pay their fair share of taxes.
Democrats claim that by lowering the federal deficit, it will help battle inflation. They also think that the bill would help them in November when voters will decide the balance of power in Congress ahead of the presidential election in 2024.
Republicans are anticipated to gain control of the House and possibly the Senate as many voters turned against Biden in the face of rising prices.