Junior doctors in England sets dates for 96-hour strikes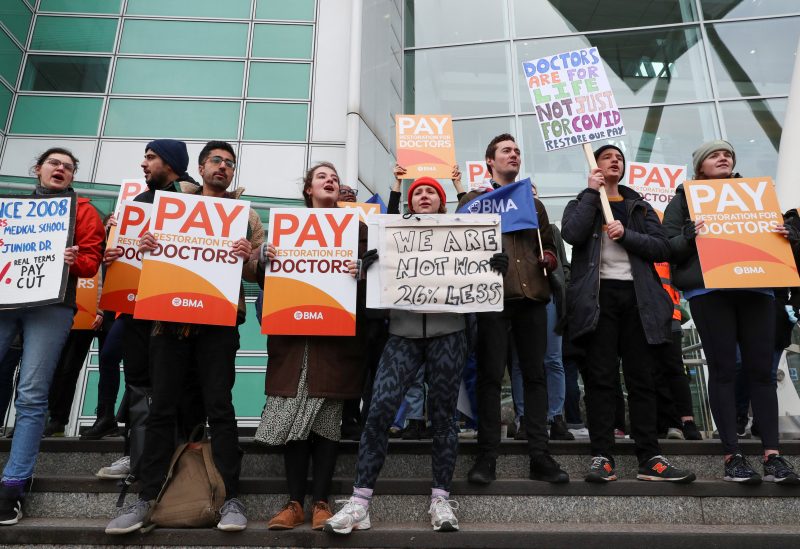 The union for junior physicians in England made a four-day strike announcement for the next month, claiming the government had not made a convincing new salary offer.
"We are not going to stop until we are paid what we are worth, and if ministers don't accept that when we tell them in person, we will have to tell them from the picket line," a joint statement by British Medical Association chairs of the junior doctor's committee Vivek Trivedi and Robert Laurenson said.
The strike begins on April 11.