Kadhimi cuts short Egypt visit, urges calm after cleric Sadr fuels political crisis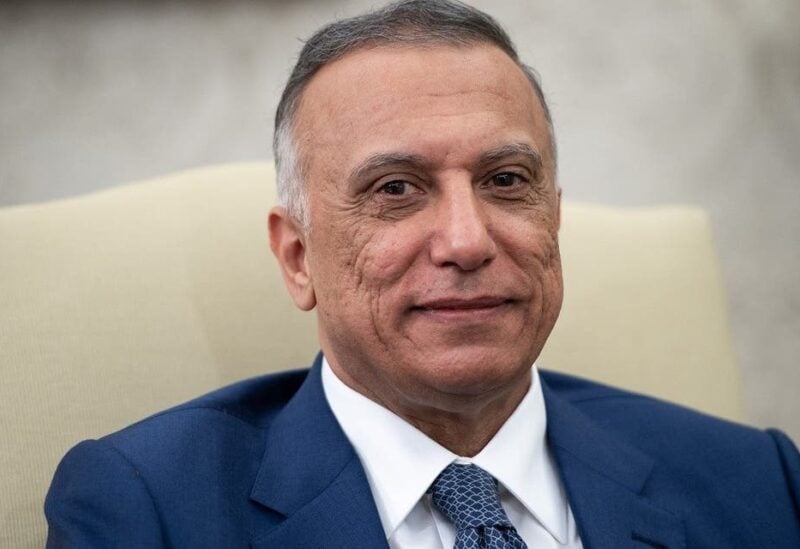 Iraqi Prime Minister Mustafa al-Kadhimi cut short a trip to Egypt after supporters of an influential Shiite cleric in Iraq rallied on Tuesday in Baghdad's heavily-fortified Green Zone, demanding the dissolution of parliament and early elections.
Kadhimi warned that disrupting the work of the judicial institution exposes the country to dangers, and called for an immediate meeting of the leaders of the political forces to activate national dialogue and defuse the crisis.
Kadhimi's media office said in a statement that the PM cut short his visit to Egypt, and returned to Baghdad following the developments on Tuesday in Iraq, in order to follow-up on the performance of the security forces in protecting the institutions of the judiciary and the state.
"The right to demonstrate is guaranteed in accordance with the constitution, with the utmost need to respect the state institutions to carry out their work in the service of the people," the statement quoted Kadhimi as saying.
Kadhimi has urged all sides to remain calm and renewed calls for a national dialogue.
On Tuesday, Sadr's followers began gathering for protests outside the headquarters of the Supreme Judicial Council and Federal Supreme Court in Baghdad. The followers have sent threats by phone, the judiciary said in a statement.