Kashmir avalanche leaves 2 Polish skiers dead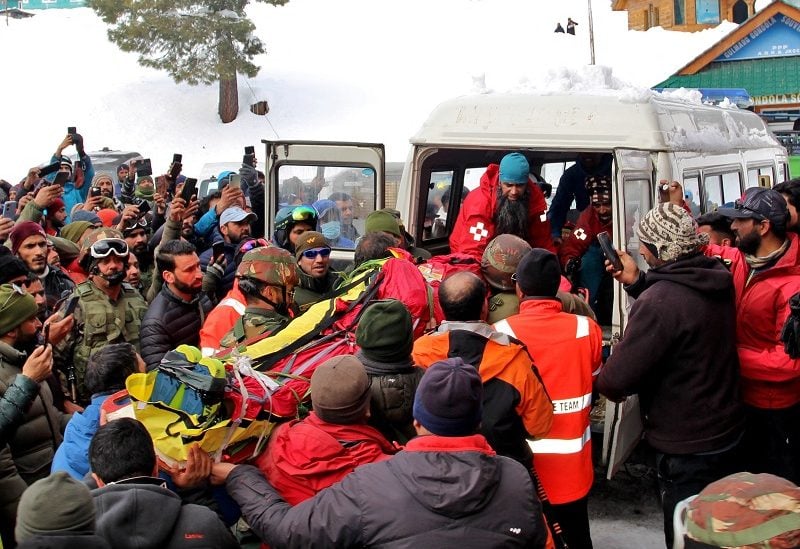 Two Polish skiers died when an avalanche in Indian-controlled Kashmir occured on Wednesday, according to local authorities.
The avalanche occurred near the tourist town of Gulmarg, burying victims under the snow.
A police statement said 21 people had been rescued from the deadly incident.
"During the rescue ops, 19 foreign nationals and two local guides have been rescued," police said. "Unfortunately, two foreign nationals lost their lives in the avalanche, and their dead bodies have also been recovered."
Gulmarg is located in the Pirpanjal mountain range the western Himalayas. The town brings in tourists and skiers throughout the year, and attracts both Indians and foreigners.
The area around Gulmarg is under strict Indian military control, as it is close to the de facto border between India and Pakistan.
Not the first deadly avalanche
Avalanches in the region have sometimes had a deadly impact on the Indian and Pakistani