Kevin McCarthy finally becomes speaker of the House after 15 rounds of vote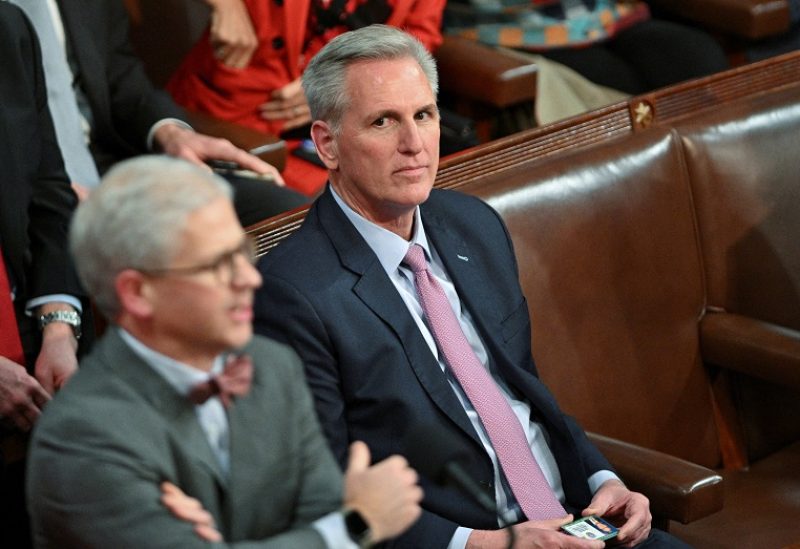 After the lawmakers cast their votes for a record 15th round, Republican Kevin McCarthy finally secured the support he needed to become Speaker of US House of Representatives. The last round of voting took place shortly after results of the 14th round were declared.
McCarthy had been expected finally to win a majority to lead the Republican-controlled House, but his victory lap was derailed by a right-wing rebellion in his own ranks that extended the contest to one of the longest in history.
In 14th round of voting McCarthy got 216 votes while Democratic candidate Hakeem Jeffries got 212. Andy Biggs received support from 2 representatives, as did Jim Jordan. According to these results, McCarthy was just one vote shy of the number that he required to clinch victory.
Six Republicans withheld their votes or voted for other candidates, hours after McCarthy predicted "It's going to happen."
In hopes of securing enough votes to win, he had called an hours-long recess for the chamber, with lawmakers returning at 10 p.m. (0300 GMT Saturday) for another round of voting.
The decisive moment came when hardline Representative Matt Gaetz withheld his vote from McCarthy. Members of the party leadership hovered over the Florida Republican for several minutes trying to persuade him to change his mind before admitting defeat.
The result left the House rudderless after a week of repeated votes that highlighted Republicans' divisions and raised questions about their ability to govern. The chamber has not seen this level of congressional dysfunction since 1859.