Kremlin hopes EU leaders will not only discuss weapons in Kyiv visit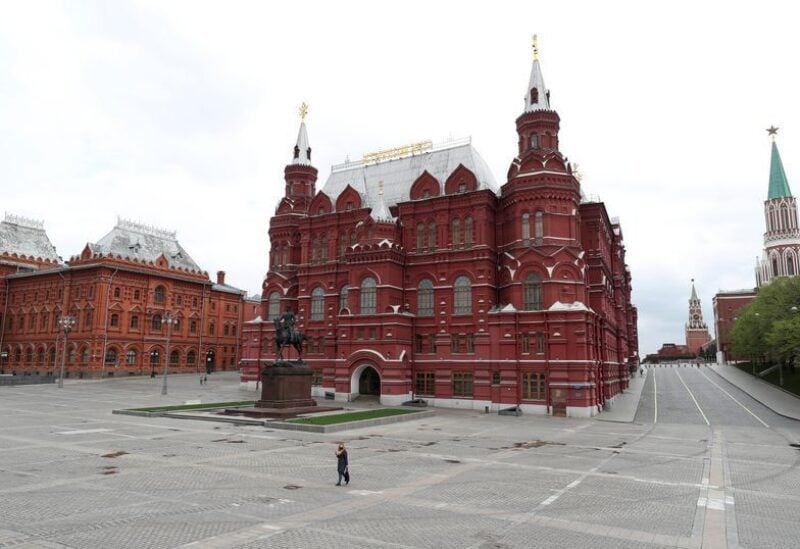 The Kremlin expressed optimism that the presidents of France, Germany, and Italy would not just discuss military supply during their Thursday visit to Kyiv, but would also "urge President [Volodymyr] Zelenskiy to take a sober look at the status of circumstances."
"I would hope that the leaders… will not focus solely on assisting Ukraine by further arming it," Kremlin spokesman Dmitry Peskov said in a conference call with reporters.
Macron, Scholz, and Draghi paid a high-profile visit to Irpin on the outskirts of Kyiv on Thursday.
The EU leaders' meetings with Zelenskiy later in the day were anticipated to focus on Ukraine's desire to join the 27-nation European Union and its need for more armaments to combat Russia's incursion.
The Kremlin has frequently slammed Western armament supply to Kyiv, claiming they are prolonging the war and hampering efforts to reach a cease-fire.
Since the beginning of the conflict, Western countries have provided Ukraine with billions of dollars in military weapons in an effort to stop Russia's progress.
On Thursday, Russian authorities indicated they were ready to resume peace negotiations with Ukraine, but accused Kiev of procrastinating.