Kyiv aims for February peace summit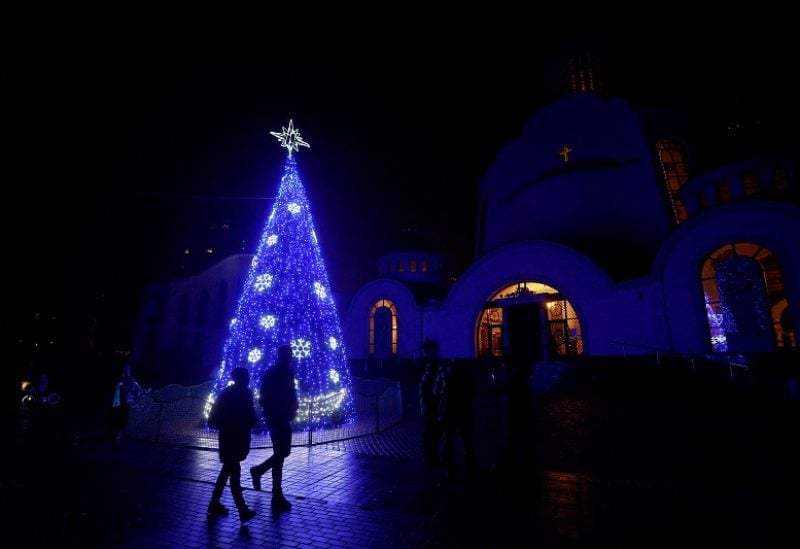 Around the time of the Russia's war anniversary, Ukraine is aiming to have a peace summit by the end of February, preferably at the United Nations with Secretary-General Antonio Guterres as a possible mediator, said Ukrainian Foreign Minister Dmytro Kuleba.
"The United Nations could be the best venue for holding this summit, because this is not about making a favor to a certain country," Kuleba said. "This is really about bringing everyone on board."
Asked about whether they would invite Russia to the summit, he said that first that country would need to be seated to be prosecuted for war crimes at an international court, for example. "They can only be invited to this step in this way," Kuleba said.
About Guterres' role, Kuleba said: "He has proven himself to be an efficient mediator and an efficient negotiator, and most importantly, as a man of principle and integrity. So we would welcome his active participation."
The Ukrainian minister also told the AP news agency that he was "absolutely satisfied" with the results of President Volodymyr Zelenskyy's visit to the US last week, and he revealed that the US government has made a special plan to get the Patriot missile battery ready to be operational in the country in less than six months. Usually, the training takes up to a year.
Kuleba said that Ukraine will do whatever it can to win the war in 2023, adding that diplomacy always plays an important role. "Every war ends in a diplomatic way," he said. "Every war ends as a result of the actions taken on the battlefield and at the negotiating table."
Some 9 million people in Ukraine still don't have power although repair work is under way to fix the electricity grid which sustained heavy damage in Russian attacks, according to Ukrainian President Volodymyr Zelenskyy.
"The situation as of this evening in different regions of Ukraine is that nearly nine million people are without electricity. But the numbers and the length of the blackouts are gradually decreasing," he said in his nightly address.
Zelenskyy also said that important decisions had been made during consultations with government representatives on the energy and infrastructure situation. "We are preparing for the next year, not only for the winter months," he said.
Ukraine's President Volodymyr Zelenskyy said he asked for help from India with implementing a "peace formula" in a phone call with Prime Minister Narendra Modi.
The conversation comes at a time when India is seeking to strengthen trade relations with Moscow while Western nations introduce new measures to limit Russia's funding of the war.
Zelenskyy wished Modi a successful G20 presidency. "It was on this platform that I announced the peace formula and now I count on India's participation in its implementation," he wrote on Twitter.
Zelenskyy asked the Group of 20 (G20) major economies last month to adopt Ukraine's 10-point peace formula and to end the war.
This formula includes, among other things, radiation and nuclear safety; food security; energy security; release of prisoners and deportees; implementation of the UN Charter; withdrawal of Rusian troops and cessation of hostilities.
During the call, Modi "strongly reiterated" his call for an immediate end to hostilities in Ukraine and conveyed India's support for any peace efforts.
Czech President Milos Zeman called for further support for Ukraine, including military backing, arguing that Russia would eventually have to leave Ukraine.
"I am convinced that the pressure of free countries will sooner or later compel Russia to leave the territory of Ukraine," Zeman said in his traditional Christmas television address.
He said he had always favored correct economic relations between his country and Russia, especially due to its important energy supplies.
Now, however, the security of the world and thus also of the Czech Republic was under threat, he noted. In such situations, economic interests had to take a back seat to security interests.
Until the Russian attack on Ukraine, Zeman was considered an opponent of tough EU sanctions against Russia. He had therefore often been criticized as "pro-Russian."
Russia placed a senior journalist with the Bellingcat investigative website on a wanted list, following his extensive reporting on Moscow's offensive in Ukraine.
Bulgarian journalist Christo Grozev's name was added to a list of wanted people on Russia's interior ministry website.
The ministry did not specify what crime he was wanted for. But the RIA Novosti news agency quoted a source as saying that a criminal case had been opened against Grozev for "spreading fakes about the Russian army" under strict censorship laws adopted after Moscow sent troops to Ukraine in February.
Russia's FSB domestic security agency had accused Grozev of helping Ukrainian intelligence.
Grozev is Bellingcat's chief Russia investigator, and has led investigations into the poisoning of opposition politician Alexei Navalny. This year he has focused on Russia's military actions in Ukraine.