Kyiv struck by Russian shelling, Ukraine says at least two killed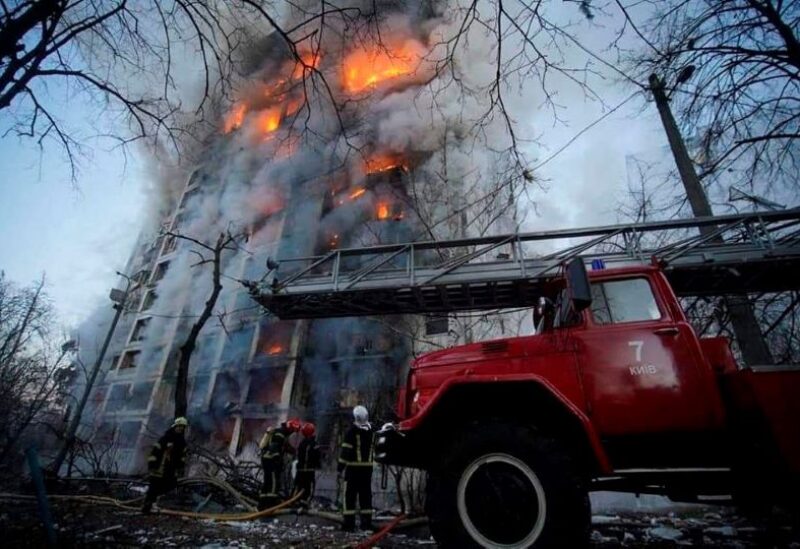 Ukraine's capital, Kyiv, was hit by Russian artillery overnight, with photographs posted by the country's State Emergency Service on Tuesday showing a high-rise apartment complex engulfed in flames after being hit.
Firefighters attempted to extinguish the flames, while rescue workers used mobile ladders to assist those trapped within the structure.
Two persons were slain, according to emergency services, when a residential building was attacked. It was unclear whether this was the same block.
Residents in another section of the city were seen removing debris from their homes after shelling blew out windows, damaged balconies, and left wreckage scattered over the ground, according to Reuters witnesses.
Since Russia invaded Ukraine on February 24, Kyiv has been spared the worst of the fighting, but the Russian military is closing in on the capital and bombardment has increased.
Thousands of people have been killed and millions more have been displaced as a result of the fighting.
Russia claims its operations are part of a "special military operation" to "denazify" Ukraine, a claim Ukraine and its allies reject as a pretext for an unwarranted and unlawful invasion.