Lagos state in play as Nigerians vote for new governors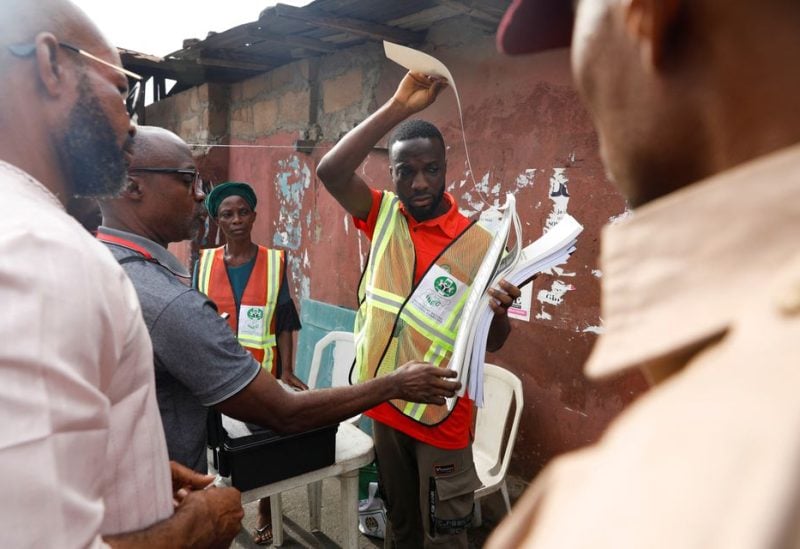 On Saturday, Nigerians participated in postponed polls to choose new governors, with many of them paying close attention to the contest in Lagos and the electoral commission's actions in the wake of criticism of how it handled the contentious presidential election last month.
Election officials arrived late in several regions, but most polls opened on time at 0730 GMT. The polls close at 13:30 GMT.
The Independent National Electoral Commission (INEC) is under investigation after observers from the European Union, the Commonwealth, and other organizations noted a number of issues during the election last month, including malfunctions in equipment intended to prevent vote tampering.
The observers criticized the INEC for poor planning and voting delays but did not allege fraud.
Governors wield enormous influence in Africa's most populous nation of more than 200 million and their support often decides who becomes president. Some governors preside over states whose annual budgets are bigger than some small African countries.
The INEC postponed the gubernatorial poll by a week, saying it needed to reconfigure electronic voting machines that are at the center of the dispute over the presidential vote won by Bola Tinubu of the ruling All Progressives Congress (APC) party.
The main opposition People's Democratic Party's (PDP) Atiku Abubakar and Labour Party's Peter Obi rejected it as fraudulent and will challenge the results in court.
Voters will choose governors in 28 of 36 states. New state assemblies will be elected in all the states.