Lavrov to discuss Gaza war with Arab, Muslim FMs in Moscow on Tuesday: Russian media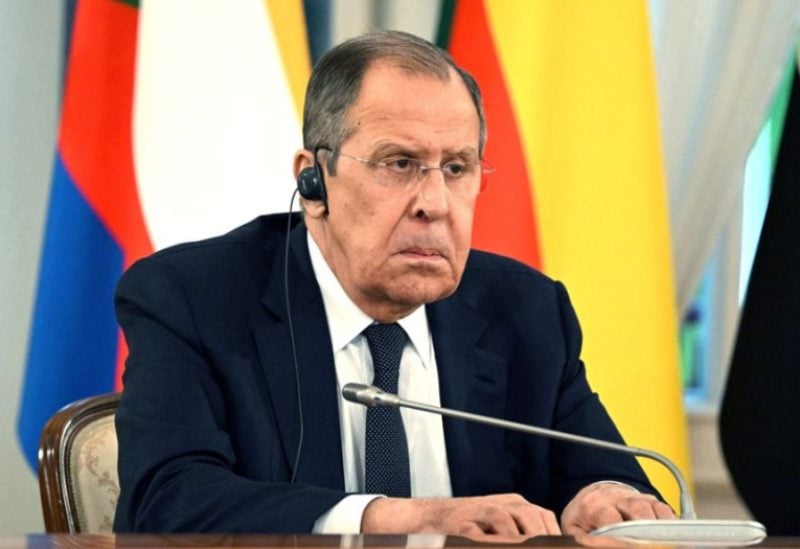 Russian Foreign Minister Sergei Lavrov will host a meeting in Moscow on Tuesday to discuss the situation in Gaza with foreign ministers from members of the Arab League and the Organization of Islamic Cooperation, the RIA news agency reported on Monday.
The RIA report, citing a Russian foreign ministry spokeswoman, did not specify which countries would be attending the meeting in Moscow. No further details were immediately available.
Russia, which previously enjoyed close relations with Israel, has struck a cautiously pro-Palestinian position since the outbreak of war around Gaza, rebuking Israel for civilian casualties, and restating its long-standing support for a Palestinian state.
Arab and Muslim ministers called on Monday for an immediate ceasefire in Gaza, as their delegation visited Beijing on the first leg of a tour to push for an end to hostilities and to allow humanitarian aid into the devastated Palestinian enclave.
The delegation, which is set to meet officials representing each of the five permanent members of the UN Security Council, is also piling pressure on the West to reject Israel's justification of its actions against Palestinians as self-defense.
The officials holding meetings with China's top diplomat Wang Yi on Monday are from Saudi Arabia, Jordan, Egypt, Indonesia, Palestinian authorities and the Organization of Islamic Cooperation, among others.