Libya flood: after a week, families haunted by fate of the missing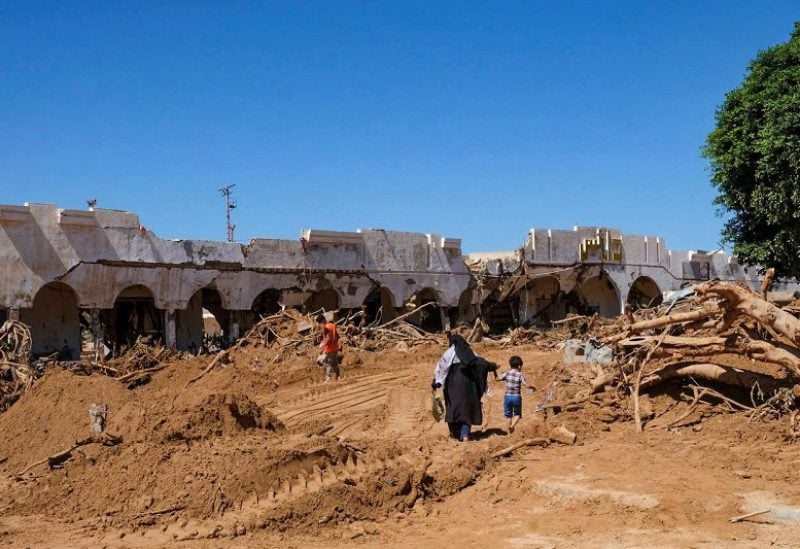 Sabreen Blil was on her hands and knees atop the rubble of her brother's house, the wind beating at her black robe as she clawed with her bare hands at the flattened masonry in hope of somehow digging to the family buried below.
She recited their names as she wept.
"Taym, Yazan, Luqman, Salmah, Tumador, Hakim and his wife. Oh my God. My family, where are you?" she wailed. "Oh God. Even just one – my God – just let me find even one body."
A week after the flood that swept the centre of the Libyan city of Derna into the sea, families are still coping with the unbearable losses of their dead – and haunted by the unknown fates of the missing.
The centre of Derna is a wasteland, with stray dogs standing listlessly on muddy mounds where buildings once stood. Other buildings still somehow stand precariously above bottom floors that were mostly washed away. The legs of a store mannequin in dusty trousers stick out of the rubble in a ruined shopfront.
Dams above the city burst in a storm a week ago that sent a huge torrent down a seasonal riverbed running through the centre of the Mediterranean city of 120,000 people.
Thousands are dead and thousands more missing. Officials using different methodologies have given widely varying figures of the tolls so far; the mayor estimates over 20,000 people were lost. The World Health Organization has confirmed 3,922 deaths.