Lithuania to allow transit of some Russian goods to Kaliningrad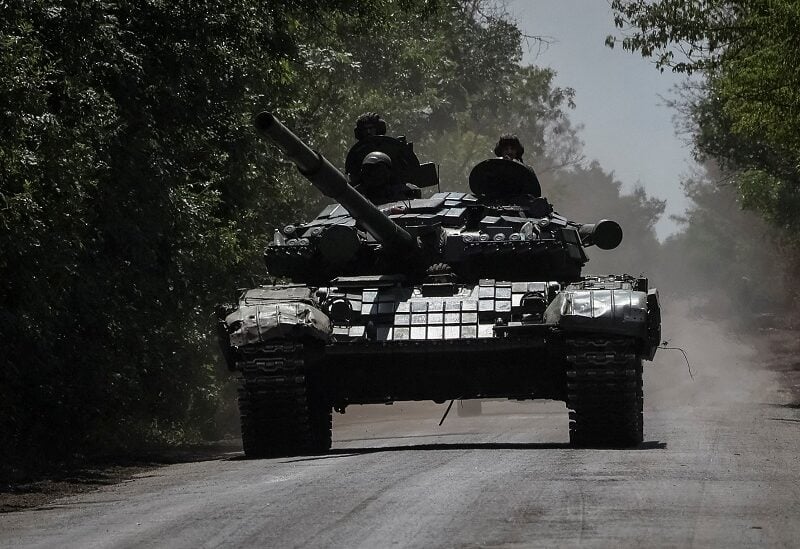 While British intelligence assessment claimed that Russian forces "have achieved no significant territorial advances" in the Donbas over the past 72 hours, and run the risk of losing momentum, Lithuania's Foreign Ministry confirmed that it will allow Russian goods to transit through its territory toward Russia's Kaliningrad exclave.
"The ageing vehicles, weapons, and Soviet-era tactics used by Russian forces do not lend themselves to quickly regaining or building momentum unless used in overwhelming mass — which Russia is currently unable to bring to bear," the UK Defense Ministry said in its daily briefing.
Additionally, the ministry said that despite four-way talks in Istanbul on grain exports and successful prisoner exchanges, the prospect of a peace negotiation remains slim.
Germany's energy regulator has estimated that monthly heating bills could triple next year due to a decrease in Russian gas imports.
"For those now receiving their heating bill, the payments are already doubling — and that is before taking into account the Ukraine war," Federal Network Agency chief Klaus Müller told Germany's RND news outlet.
Müller said higher procurement costs could be met with subsidies for gas companies or by passing the cost on to consumers while offering state assistance to those unable to pay the increased prices.
Germany is heavily reliant on imported Russian gas, supplies of which have dropped since Russia invaded Ukraine.
Müller said that private households would be protected during an energy crisis under German and European law.
"Even in the worst-case scenario, Germany will continue to get gas from Norway and from terminals in Belgium and Holland, and soon directly from terminals on the German coast," he stressed.
Lithuania says it will allow Russian goods to transit toward Kaliningrad
Lithuania's Foreign Ministry has confirmed that it will allow sanctioned Russian goods to transit through its territory to the Russian exclave Kaliningrad, following the release of new guidelines by the European Commission.
Kaliningrad, which is bordered by Poland and Lithuania, has had some freight transport from mainland Russia cut off since June 17 due to sanctions. Moscow said that this amounted to an illegal blockade.
Under the new guidelines released by the European Commission on Wednesday, Lithuania will only be allowed to block rail shipments of certain goods that have dual civilian and military use.
"This decision, which removes restrictions on a certain range of products transported by rail, is a demonstration of realism and common sense," Reuters cited a Russian Foreign Ministry spokesperson as saying. "Although we still have questions about the contents of this document."
Kaliningrad regional Governor Anton Alikhanov said in a Telegram post that the new guidelines are "only the first step needed."
"We will continue to work towards the complete removal of restrictions," Alikhanov said.