Lorry crashes into Dubai's Shindagha Tunnel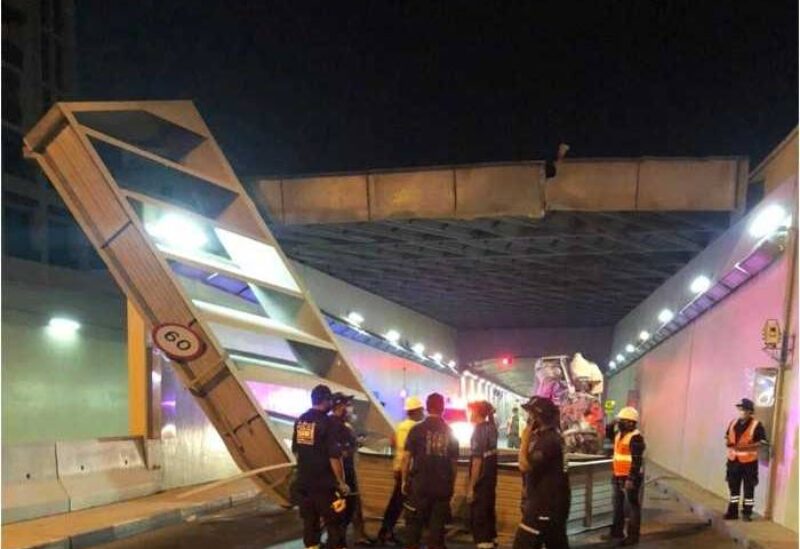 A lorry carrying an excavator crashed into the ceiling of Shindagha Tunnel, Dubai Police said.
The driver failed to adhere to the tunnel's height restrictions.
The damaged metal frame and the excavator blocked the entrance. No injuries were reported.
Col Omar Musa Ashour, deputy director of Naif Police Station, said a rescue team closed both sides of the tunnel and diverted the traffic. The accident happened on Sunday.
"In a record time and within a few hours, the joint team successfully managed to clear the tunnel," he said.
"The truck and the excavator were towed and the metal frame [was removed] and the tunnel was reopened to the public before they started the day and headed to work," Col Ashour said.
He said the truck driver ignored all road signs and warnings that heavy vehicles are not allowed in the tunnel. He urged motorists to pay attention to road signs to avoid accidents.