Macron decries anti-Semitism on 80th anniversary of Jewish deportations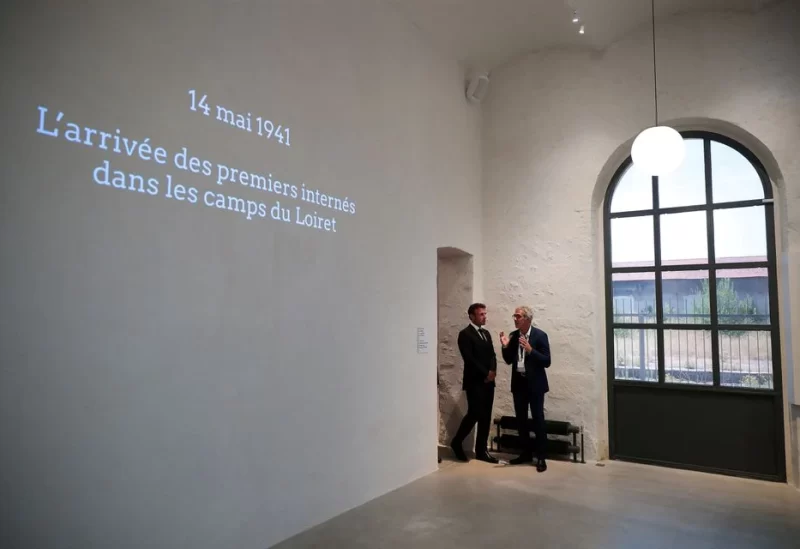 On the 80th anniversary of the Vel d'Hiv roundup of Jewish families, French President Emmanuel Macron issued a warning against anti-Semitism and historical revisionism on Sunday.
On July 16-17, 1942, around 13,000 individuals were hauled to Paris' Winter Velodrome, the Vel d'Hiv, before being transported to extermination camps throughout Europe. It was the greatest mass imprisonment of Jews by French police working with Nazi German invaders.
Macron spoke during the unveiling of a memorial in Pithiviers, a central town around 100 kilometers (60 miles) south of Paris. After Drancy, Pithiviers was France's second largest transit camp and deportation destination for Jews.
Earlier, Prime Minister Elizabeth Borne stated that the Vel d'Hiv roundup "lost part of France's spirit," going "even farther than the Nazi occupants wanted" and of which "no state official was uninformed."
In his address, Macron cautioned against a "new sort of revisionism" and emphasized France's active participation in targeting Jews during the occupation.
The Paris-based Shoah Memorial, which gathers archives on Holocaust victims in France, has launched an appeal to find the final witnesses and survivors of the Vel d'Hiv round-up.