Malaysia: Plane carrying eight people crashes into a road, all dead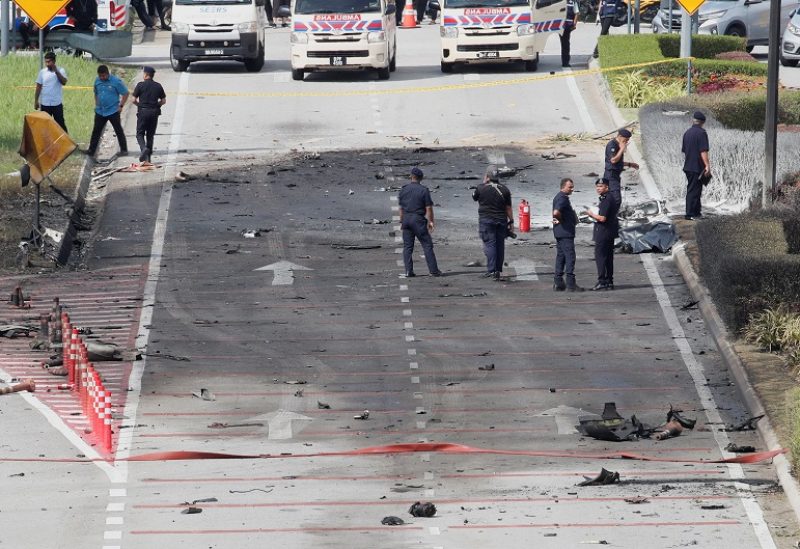 On Thursday (August 17), Malaysia's civil aviation authority (CAAM) reported that a small aircraft, carrying a total of two crew members and six passengers, crashed in Selangor state. The tragic incident occurred as the plane was making an attempt to land at Sultan Abdul Aziz Shah Airport. Regrettably, all individuals on board lost their lives in the crash.
CAAM said the accident took place in the city of Elmona, Shah Alam around 2:49 pm local time.
"The aircraft operated by Jetvalet Sdn. Bhd. departed from Langkawi International Airport at 2.08 pm to Sultan Abdul Aziz Shah Airport," CAAM chief executive officer Norazman Bin Mahmud. was quoted as saying by the New Straits Times (NST).
"At 2.51pm, the Subang Air Traffic Control Tower observed smoke originating from the crash site but no mayday call was made by the aircraft."
A video going viral on social media shows the aftermath of the crash with black smoke billowing out of the wreckage of the plane after it veered off the road and onto the nearby grass verge.
Beechcraft Premier I carrying six passengers and two crew crashes while attempting to land at Sultan Abdul Aziz Shah Airport in Malaysia.