Man arrested over Downing Street collision due in court over indecent images charge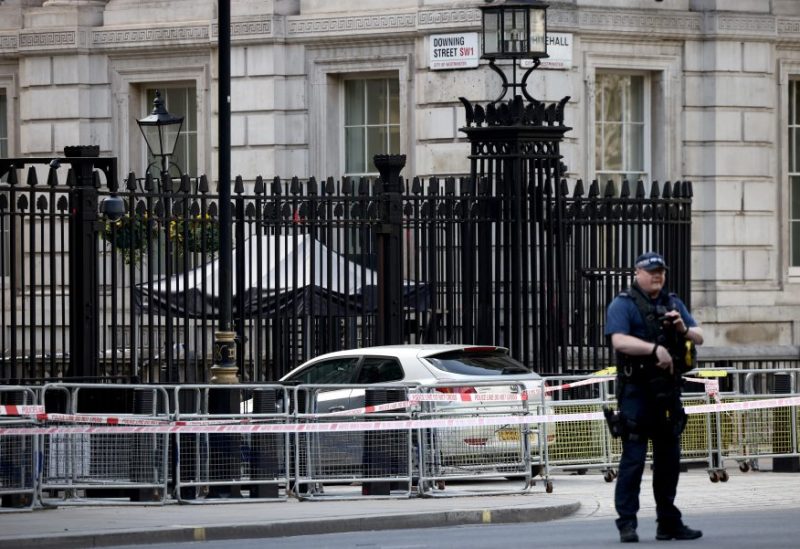 London police said on Saturday that a man arrested after a car collision into the gates of Downing Street, the site of British Prime Minister Rishi Sunak's office, had been separately charged with making indecent images of children.
The 43-year-old is due to appear in court later on Saturday.
"He was charged with an unrelated matter of making indecent images of children and will appear in custody at Westminster Magistrates' Court," police said in a statement.
He had been taken into custody on Thursday on suspicion of criminal damage and dangerous driving after the Downing Street incident, in which no injuries were reported. Police said he had been released pending further investigation into that incident before giving details of the other charge.
London police reiterated the collision was not being treated as "terror-related" but said officers from its counter-terrorism wing were supporting its investigation.
Police had placed a cordon outside Downing Street on Thursday afternoon after a vehicle had approached the gate at a low speed. The main gate had appeared undamaged after the incident.