Man killed in Stonnall 'American bully XL' attack named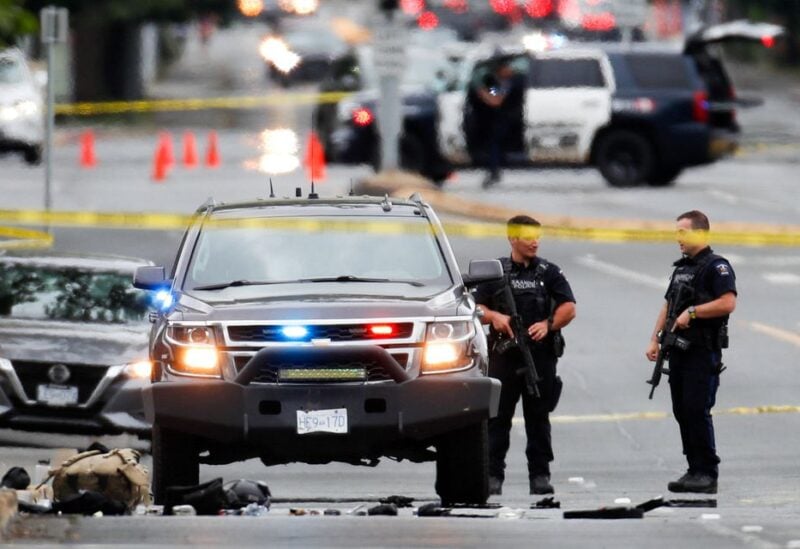 Ian Price has been named as the man who died after being attacked by two suspected American bully XLs.
He was critically injured after being mauled by dogs in Stonnall, Staffordshire, near Walsall.
The 52-year-old was taken to Birmingham's Queen Elizabeth Hospital, where he died.
Staffordshire Police have charged a 30-year-old man from Lichfield with manslaughter.
He was first arrested on suspicion of being in charge of dangerously out of control dogs that caused injuries.
Prime Minister Rishi Sunak has pledged to ban American bully XL dogs, describing them as a "danger to communities".
Police said it was understood the dogs were bully XLs, but further tests were being carried out to determine their breed.
One of the dogs died after being restrained and the other died after an injection was given by a vet, police said.
The attack happened in Main Street at about 15:15 BST on Thursday, police said.
Members of the public tried to help the victim and attempted to get the dogs off him.
Meanwhile, children at nearby St Peter's Primary Academy were stopped from leaving for several hours for safety reasons.
One resident, who wished to remain anonymous, said in March a woman and her dog had been seen being chased into a shop by the same two dogs which had killed Mr Price.
"It was carnage – the two dogs were after her dog," they said, "I think they had taken a few nips at him.
"The woman was hysterical but she was unhurt."
The resident said police had been called to the incident, which also saw customers jumping over the shop's counter for protection, and the dogs' owner had been given a caution.