Manchin's $1.8 trillion spending offer no longer on table -Washington Post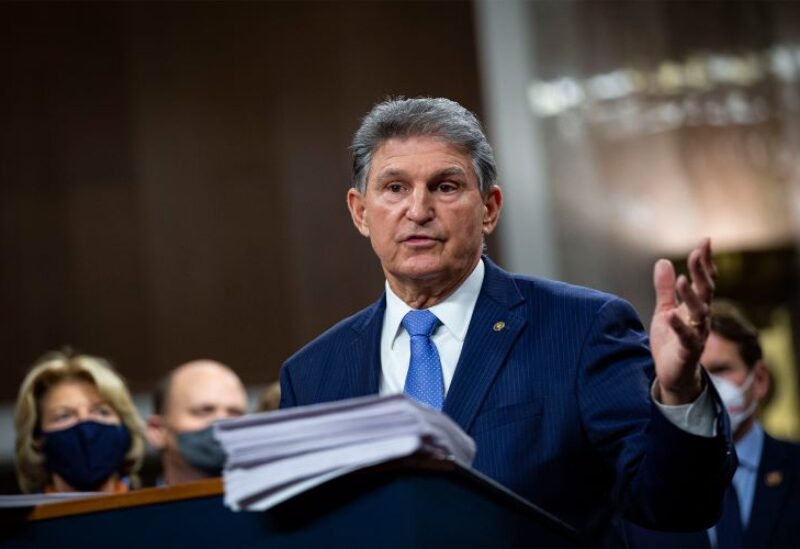 The Washington Post reported on Saturday that U.S. Senator Joe Manchin's $1.8 trillion spending proposal to the White House in late 2021 appeared to be off the table due to a breach between the Democratic senator from West Virginia and the White House.
According to the newspaper, Manchin told reporters this week that he is no longer participating in conversations with the White House and has privately indicated that he is not interested in endorsing legislation like President Joe Biden's Build Back Better Package.
A request for comment from Manchin's office was not immediately returned.
The bill is one of Vice President Biden's top domestic goals. Manchin's vote is important in the Senate, which is equally divided. In December, his opponents sabotaged Build Back Better, infuriating Democratic progressives and leaving the political party racing to find a way to revive the package.
The proposal includes financing for many Americans' top priorities, including as free preschool, assistance with increasing childcare costs, covering of home-care costs for the elderly, and extension of free school lunches.
According to the Washington Post, Manchin has met with a number of officials and others seeking his support for the legislation, including senior White House assistant Steve Ricchetti, Larry Kudlow, former economic advisor to ex-President Donald Trump, and Republican Senator Mitt Romney of Utah.