Massive fire reported in a suburban shopping centre in Moscow, arson suspected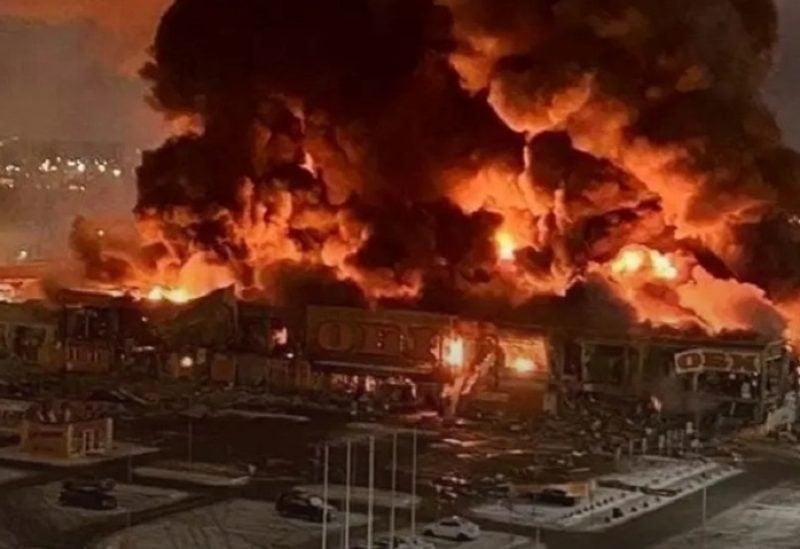 Russian emergency services said that firefighters are battling a massive fire that broke out overnight in a shopping centre in a Moscow suburb. A part of the structure has collapsed, complicating firefighters' efforts to douse the flames.
The fire broke out at the Mega Khimki shopping centre in the northern suburb of Khimki. There were no immediate reports of casualties.
Russia news agencies reported that emergency services suspect arson in the incident. "Deliberate acts, as in arson, is being considered," the Interfax news agency quoted a source as saying.
"In the Moscow region, firefighters are putting out a fire the size of 7,000 square metres," Russia's ministry of emergency situations said on Telegram.