Mastermind of Banksy removal could face years in jail, Ukraine says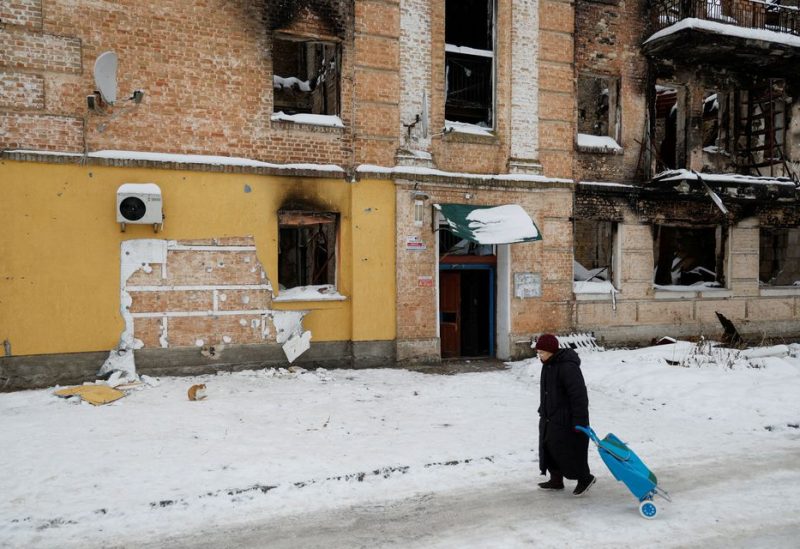 The suspected mastermind of the destruction of a Banksy mural in a Ukrainian village might spend up to 12 years in prison, according to Ukraine's interior ministry, if proven guilty.
The piece of art, which showed a woman clutching a fire extinguisher while wearing a gas mask and a dressing gown, was removed from a wall in the town of Hostomel on December 2, according to officials.
The ministry announced on its website that the man it believes orchestrated the operation had been handed a "suspicion notice".
The artwork by the renowned British artist had been valued at over 9 million hryvnia ($243,900), the ministry statement said.
"The criminals tried to transport this graffiti with the help of wooden boards and polyethylene," it said.
"Thanks to the concern of citizens, the police and other security forces managed to arrest the criminals."
The mural was retrieved.
Banksy confirmed he had painted the mural and six others in places that were hit by heavy fighting after Russia invaded Ukraine in late February.