Mauritius to give free Covid-19 vaccines to long-term visitors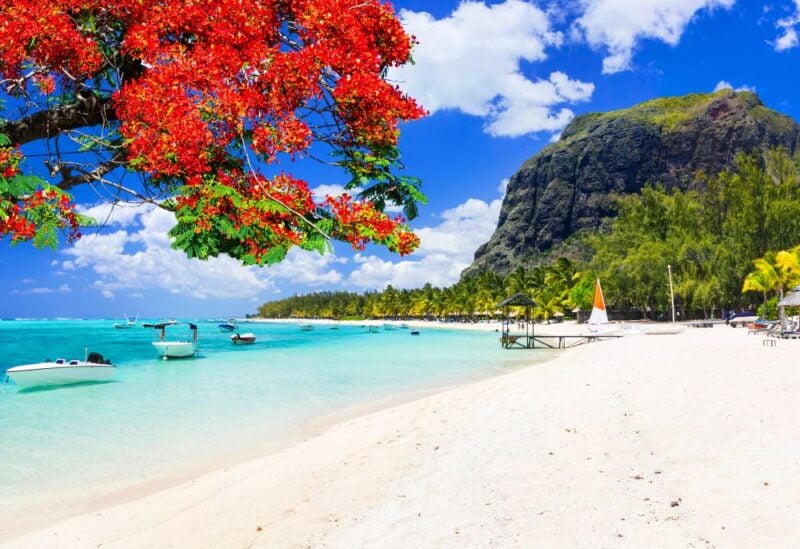 In a move, that the Mauritius island hopes to attract more tourists, The government of Mauritius announced on Thursday that it was expanding its Covid-19 vaccination program to include long-term international visitors over the age of 18.
Located off the coast of Africa and surrounded by the Indian Ocean, Mauritius is the first country in the world to offer travellers free vaccinations.
Citizens, residents and long-term travellers holding premium visas will be offered the Oxford-AstraZeneca Covishield vaccine.
Despite currently being in lockdown, authorities hope that the free vaccine scheme will encourage travellers to come and visit the country's idyllic beaches, lush mountains and pristine islets.
Only travellers who have Mauritius' premium visa will be eligible for the vaccine.
This free renewable visa allows visitors to stay in Mauritius for up to 12 months. It can be applied for online once travellers have confirmed flights to the republic.
Travellers visiting Mauritius for holidays of less than 180 days will be issued a tourist visa rather than a premium visa. Essentially, this means to qualify for the free vaccine, travellers will need to spend 181 days, around six months, in Mauritius.
Applications for the visa are open to anyone currently in Mauritius on a short-stay visa, and to anyone from a list of 114 countries keen to go and live or work in Mauritius.