Mexico president slams US spending on Ukraine as 'irrational'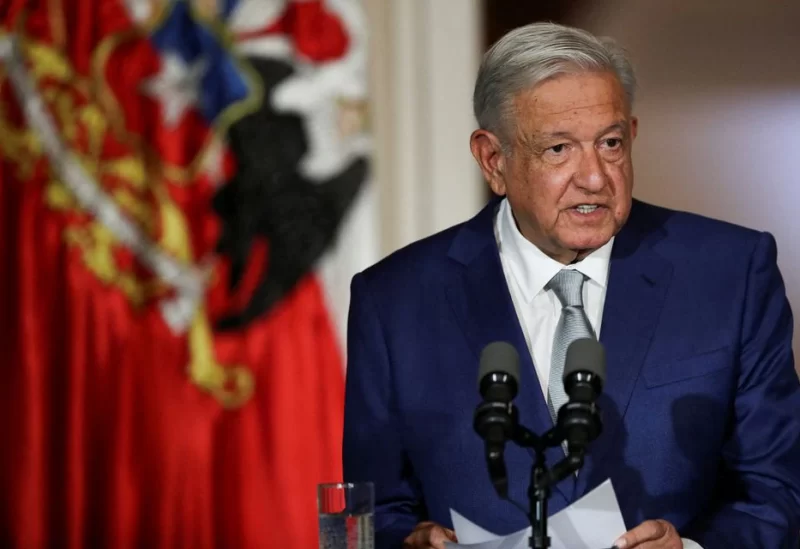 Mexican President Andres Manuel Lopez Obrador slammed US military expenditures on Ukraine on Monday as "irrational," ramping up criticism of the war effort while urging Washington to allocate more money to assisting Latin American countries.
Lopez Obrador has long urged the US to invest more in economic development in Central America and the Caribbean in order to alleviate migration pressures.
During his daily news conference, Lopez Obrador chastised the US Congress for not allocating more funds to the area, before referring to last week's fighting over a stopgap funding package that excluded more help for Ukraine.
"I was just looking at how now they're not authorizing aid for the war in Ukraine," he said. "But how much have they destined for the Ukraine war? $30-50 billion for the war. Which is the most irrational thing you can have. And damaging."
The leftist Lopez Obrador has sought to keep Mexico neutral in the war, and criticized western military aid for Kyiv. He has also proposed peace talks to end the Russia-Ukraine conflict.
Two weeks ago the president defended the presence of a Russian military unit in a weekend parade marking Mexico's independence day, following sharp criticism that his country had given a platform to forces that invaded Ukraine.
Nonetheless, his government has backed some major U.N. resolutions criticizing Russia's role in the conflict.