Mexico: Several killed in highway crash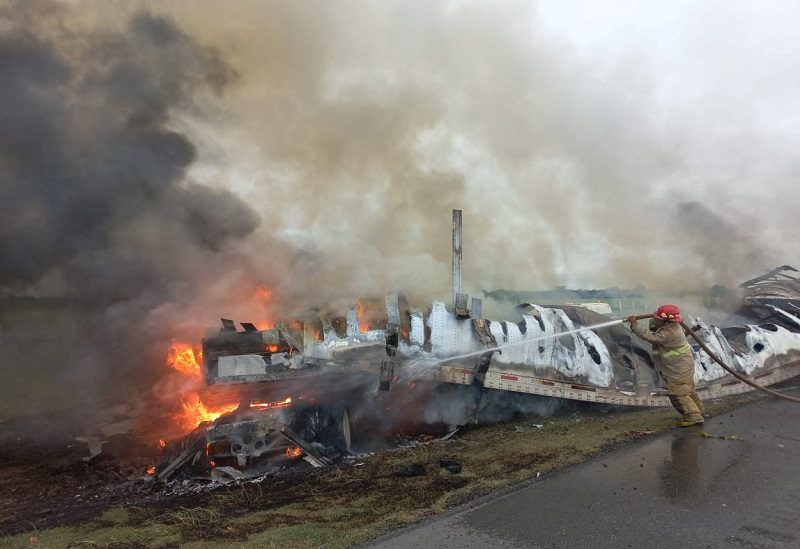 A collision between a passenger van and a freight truck on Sunday in Mexico has resulted in the tragic loss of at least 13 lives. The accident occurred outside the northeastern state capital of Ciudad Victoria, according to the public security ministry of Tamaulipas.
The number of dead was considered a preliminary toll due to the size of the wreckage and the fire that destroyed the vehicles.
Authorities say that when they arrived at the scene the cab that had been towing the trailer was no longer at the scene, suggesting whoever was driving had uncoupled it and fled.
Local media reported that many of the victims were members of a family who had been returning from an outing. However, authorities did not provide confirmation.
Similar crashes involving overloaded vehicles have in the past been linked with migrant smuggling.