Mideast violence benefits Russia, adds to migration pressure on EU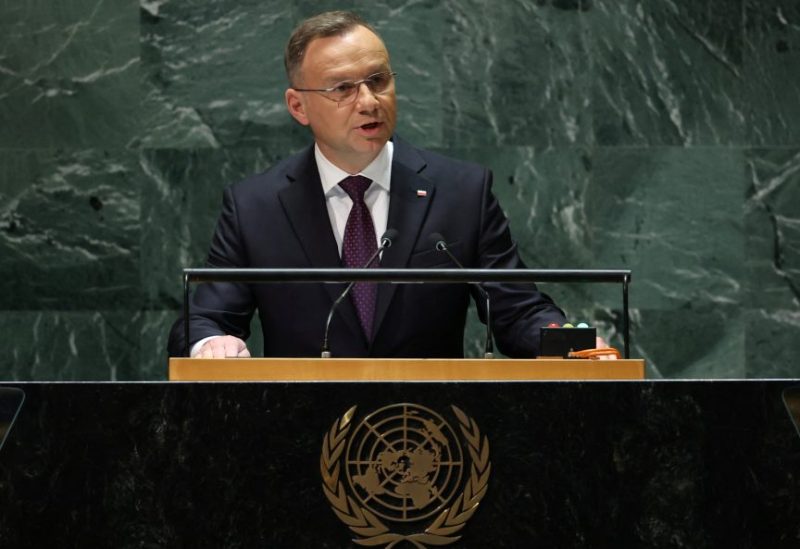 Russia benefits from the present conflict between Hamas and Israel because it diverts attention away from Moscow's aggression in Ukraine and could lead to further migration pressure on Europe, according to Polish President Andrzej Duda on Sunday.
Since Russia's invasion began in early 2022, Poland, a steadfast ally of Kyiv, has taken in more than a million Ukrainian refugees. However, it has categorically opposed any EU policies that would have required it to accept a portion of the unauthorized immigrants coming into the Union from other directions.
"It certainly benefits Russia and Russian aggression against Ukraine. It distracts the world's attention… But above all, I am afraid that it will unfortunately cause further migration pressure on Europe," Duda said in an interview with private broadcaster Polsat News.
"We will likely have another wave of migrants from the Middle East, which will hit Europe… Our security, protection of Poland's borders of course, also the borders of the European Union and the Schengen zone, becomes even more important."
Since mid-2021, Poland, Lithuania and Latvia have seen an increase in the number of mainly Middle Eastern and African migrants trying to enter illegally from Belarus, which they accuse of facilitating such crossings, a claim Minsk rejects.