Ministry of Economy closes a commercial establishment in Batroun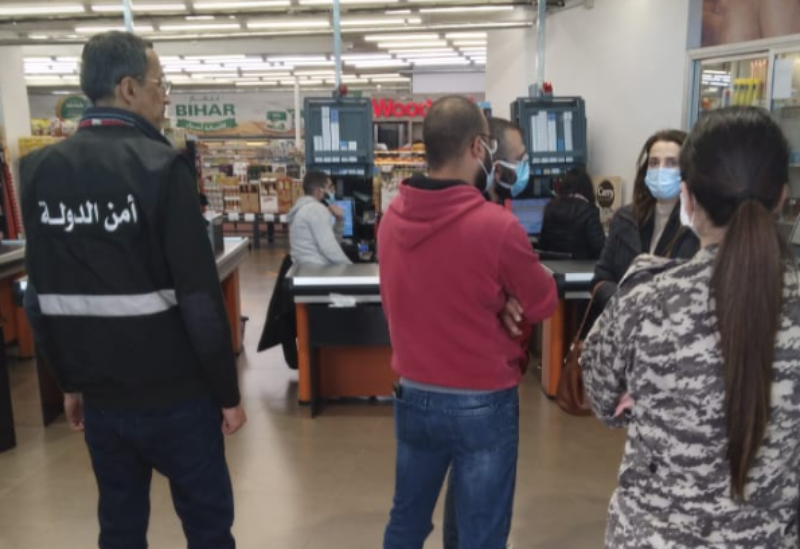 A patrol from the State Security Directorate in Batroun and representatives of the Ministry of Economy continued their tour of a number of supermarkets and shops in the Batroun area, to monitor prices and control violations. A wholesale and retail establishment was closed for not setting prices on the offered goods, until the price was clearly set according to the rules.
This comes as part of the efforts made by the Ministry of Economy to monitor the progress of reducing prices on all Lebanese territories in light of the continued decline in the dollar on the black market. The Ministry closed several shops in various Lebanese regions, most recently in Jezzine and Nabatiyeh a few days ago.
Minister of Economy, Amin Salam's media office announced: "At the direction and request of the Minister of Economy and Trade, the Director General of the Ministry, accompanied by observers from the Consumer Protection Directorate, and with a security escort from Public Security, conducted an inspection tour in supermarkets in the districts of Sidon and Tyre. .