Missiles intended to be launched seized in Nineveh, Iraq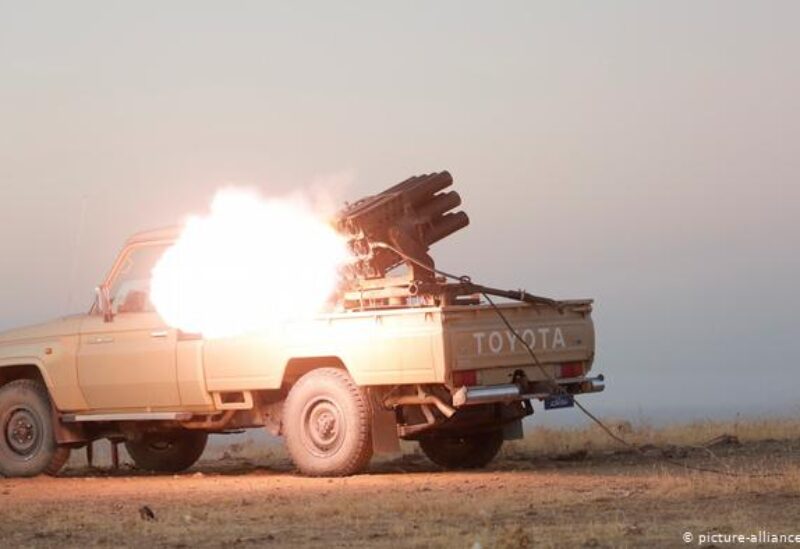 Iraqi security authorities announced on Friday that they had thwarted a possible missile attack after finding a launching base and five Grad missiles inside a car in northern Iraq.
The government's Security Media Cell said that "a force from the 15th Division in the West Nineveh Operations Command seized the missiles and the launch base in the Alkanah area, south of Rabia," in Nineveh Governorate.
It added in a statement that the operation took place on Thursday, while noting that the people who were inside the car managed to escape after being surrounded by the security forces
For about a year and a half, pro-Iran factions have launched missiles targeting Iraqi military bases that include soldiers from the international coalition led by the United States, as well as the American embassy in Baghdad.
In total, more than 40 attacks have taken place since the beginning of the year against sites that include Americans, some of which were claimed by pro-Iranian factions and others attributed to Washington by Washington, while Iraqi armed factions close to Iran vowed to escalate attacks to compel US forces to withdraw from Iraq.
Last week, Balad Air Base, located about 85 km north of Baghdad, was attacked by Katyusha missiles, on Wednesday night, three of them fell outside the base in a nearby village, while two fell near the headquarters of the American company specialized in maintaining Iraqi F-16 aircraft, no injuries or damages were recorded