Moldovan government quits amid economic turmoil, Russia tensions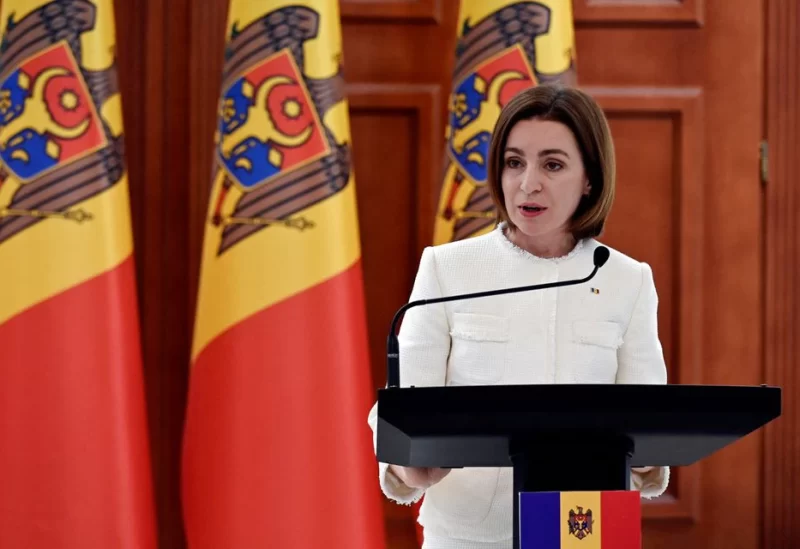 After a difficult 18 months in office defined by economic unrest and the knock-on effects of Russia's war in neighboring Ukraine, Moldova's pro-Western government announced its resignation on Friday.
Natalia Gavrilita's resignation as prime minister was accepted by President Maia Sandu, who then proposed 48-year-old presidential assistant and former interior minister Dorin Recean as her replacement.
Recean stated he would push through with Moldova's application to join the European Union and revitalize the economy. Recean is predicted to quickly receive parliamentary support.
"The new government will have three priorities: Order and discipline, a new life and economy, and peace and stability," Recean, a defence adviser to Sandu and secretary of Moldova's security council, told a news briefing.
His challenges include dealing with what Moldova portrays as attempts by Russia to destabilize the tiny former Soviet republic of 2.5 million people which borders Ukraine and NATO and EU member Romania.
Russia, which has troops in Moldova's breakaway region of Transdniestria, has bristled at the possibility of former Soviet republics joining the EU.
Tensions rose further on Friday when Chisinau said a Russian missile had violated Moldovan airspace before hitting Ukraine, and summoned Russia's ambassador to protest.
The foreign ministry condemned "the latest unfriendly actions and statements against Moldova" and said they were "absolutely unacceptable."