More genocide victims buried on Srebrenica anniversary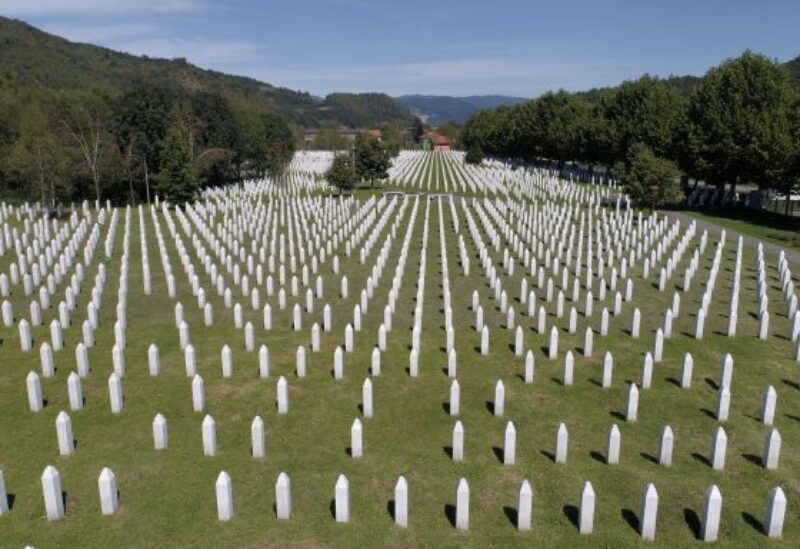 The bones of 50 Srebrenica genocide victims were laid to rest Monday as hundreds of people marked the 27th anniversary of the tragedy, which most Serbs and their authorities in ethnically divided Bosnia continue to deny.
Following a combined prayer, the bones of newly identified victims of Europe's greatest slaughter since World War II were buried with 6,671 others at a memorial site just outside the ill-fated town.
They included Sebiba Avdic's 19-year-old twin brothers, Samir and Semir Hasanovic, who also lost her husband, father, another brother, and numerous other close relatives in the crime.
The EU's top diplomat, Josep Borrell, and enlargement commissioner, Oliver Varhelyi, paid respect to the victims of Srebrenica at a time when Russia's invasion of Ukraine proved that "we cannot take peace for granted."
Bosnia has been divided along ethnic lines since the horrific 1990s war that cost 100,000 lives. The Serb entity controls one half of the nation, while a Muslim-Croat federation controls the other.