Yemen condemns forced deportation of African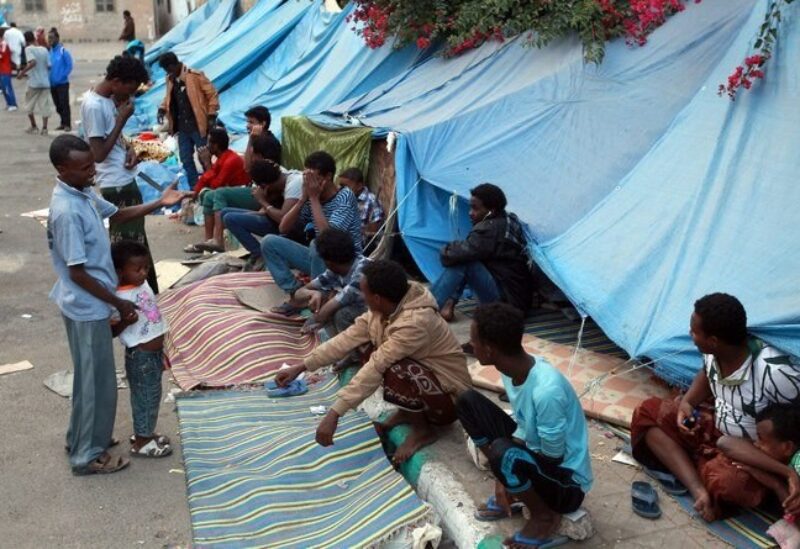 The Yemeni government condemns the forced deportation carried out by the Houthis against African migrants in Sana'a, meanwhile, more than 
220 African refugees have been kidnapped from outside UN offices in Sanaa during the past few hours and taken to an unknown destination.
Of the migrants who were kidnapped, 55 were women, Al Arabiya, quoting local sources, reported on Saturday.
The motive for their kidnapping is not clear.
The migrants had previously organized vigils in front of the United Nations High Commissioner for Refugees (UNHCR) building, calling for an investigation into an incident in March during which more than 40 African migrants were killed in an overcrowded detention center in Sanaa.
They died after Houthi forces fired two projectiles into a hangar during a skirmish with protesting detainees.
The UN's International Organization for Migration (IOM) said the March 7 fire engulfed a building holding around 350 people from among 900 being held at the Immigration, Passport and Naturalization Authority Holding Facility at Sanaa airport.
Migrants said the first projectile produced a lot of smoke and made their eyes water and sting. The second, which the migrants referred to as a "bomb," exploded loudly and started a fire, Human Rights Watch (HRW) said in a report on the incident.
According to HRW, witness accounts indicate the possible use of smoke grenades, teargas cartridges, or stun grenades, also called "flash-bang" devices.