More than 40 countries join US in denouncing Russia's arrest of WSJ reporter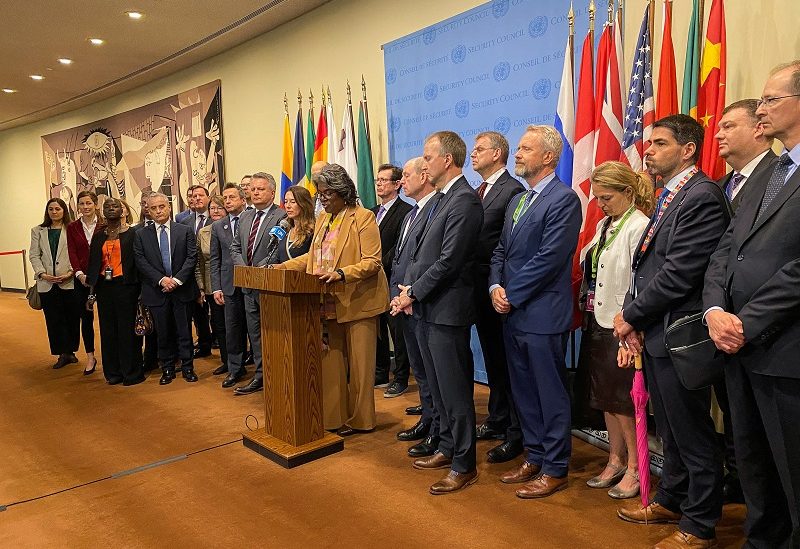 Russia's arrest of Wall Street Journal reporter Evan Gershkovich, was denounced by the US and more than 40 other countries on Monday, and called for his immediate release.
Representatives of 46 nations at the UN joined US Ambassador to the UN Linda Thomas-Greenfield in criticizing Russia' s crackdown on freedom of expression, including unjust detentions of journalists.
"Let this statement send a clear message: Journalism is not a crime," said Thomas-Greenfield. "We, along with more than 40 other countries, are calling on Russia to immediately release Evan Gershkovich and to end its draconian crackdown on free press."
"We note the widespread outcry from both Russian and international journalists in response to this recent arrest, including an open letter signed by dozens of prominent independent media figures from Russia that calls the case against him "preposterous and unjust," said the joint statement.
The American journalist was arrested by Russia's Federal Security Service (FSB) last month and is accused of espionage. The Wall Street Journal denied the espionage allegations against him.
US Secretary of State Antony Blinken designated Gershkovich as "wrongfully detained" by Russia.