More than 50 Israeli jet fighters execute 122 airstrikes in Gaza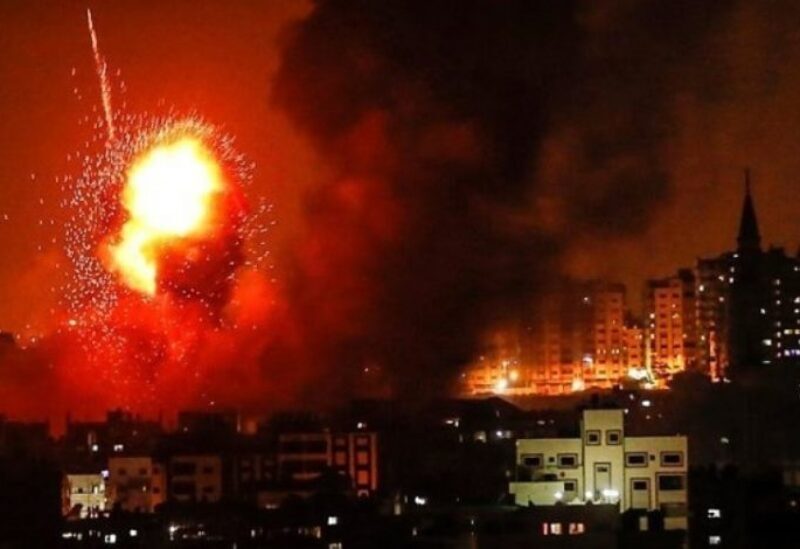 The Israeli Army spokesman said that 52 warplanes executed 122 air raids in the Gaza Strip in a duration of 25 minutes Tuesday night.
The Israeli Army carried on its airstrikes until the early morning hours Wednesday, targeting several houses in Beit Hanoun on the north eastern part of the Gaza Strip.
Israeli jet fighters also targeted the western part of Al-Nusseirat in central Gaza, leaving behing numerous injured. Same thing happened in Beit Lahya, northern Gaza.
Air raids also targeted the eastern part of Al-Maghazi camp in central Gaza as well as a house in the Zaitoun neighborhood in the eastern part of the Strip.
Israeli forces also targeted a military post for Hamas south of Rafah in southern Gaza along with a center for a charity organization.
Palestinan Factions launched late Tuesday a barrage of rockets on several Israeli towns including Asdod and Askalan as well as several military basis in retaliation on the Israeli airstrikes in the southern Gaza Strip.