More than 500 migrants rescued off Spain's Canary Islands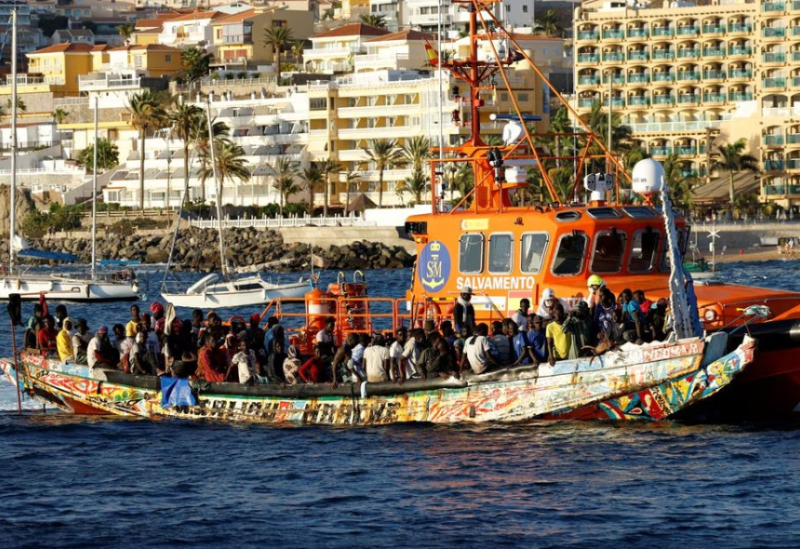 As the number of individuals landing on the archipelago this year approaches an all-time record set in 2006, the Spanish coastguard said on Saturday that more than 500 migrants had been rescued in the Atlantic Ocean off Spain's Canary Islands.
In the waters off El Hierro, the smallest and most westerly of the Canary Islands, the coastguard reported that they had also discovered two dead bodies among those recovered from four vessels.
Two other people died later in hospital, said the Spanish Civil Guard, which also took part in the rescue in which women and children were among those saved.
The number of arrivals has recently jumped as milder weather and calmer seas since September have made it more feasible to attempt the still perilous crossing from Africa.
Spain's Interior Ministry said on Thursday that a total of 30,705 undocumented migrants had reached the Canary Islands in the first 10 months of this year, representing a 111% increase from the same period in 2022.
This figure compares with the full-year record of 31,678 migrants arriving on the Canary Islands in 2006, when other routes to Europe were blocked off.
The Canary Islands accounted for the bulk of the 43,290 undocumented migrants arriving in Spain by sea last year.