More than five million new voters to decide Erdogan's fate next week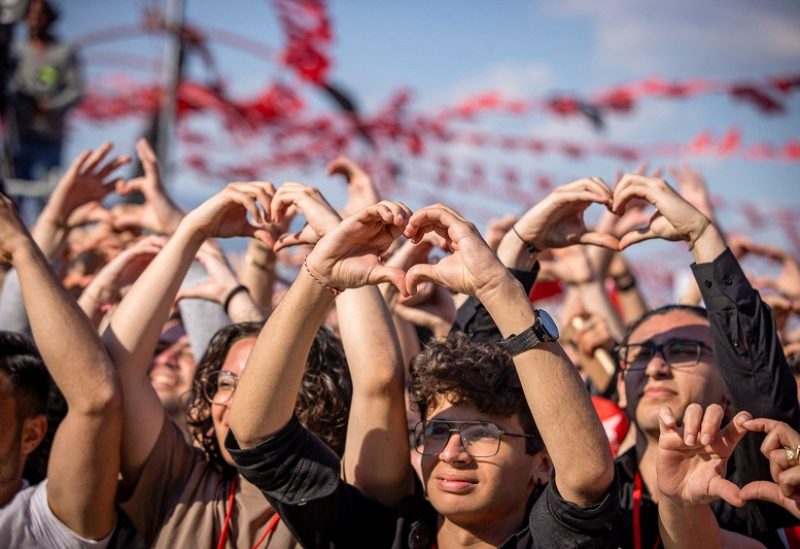 Over five million individuals who will be voting for the first time are expected to take part in Turkey's upcoming elections on May 14th. Their participation is predicted to have a significant influence on the outcome of the closely contested race between the current President, Recep Tayyip Erdogan, and Kemal Kilicdaroglu, the leader of the Republican People's Party (CHP).
Ozer Sencar, the director of the Turkish polling organisation MetroPoll, reports that 78 per cent of voters in the 18-24 age group have expressed an intention to vote, with half of young voters preferring Kilicdaroglu. Erdogan, on the other hand, is expected to receive about 30 per cent of the vote in this age group. According to experts, young people in Turkey are expressing a growing sense that meritocracy is no longer sufficient to rise up the ranks in public institutions.
Erdogan and Kilicdaroglu have both attempted to appeal to the youth vote in recent years. Teknofest, the country's largest technology event, has been organised by the government and Selcuk Bayraktar, the man behind Turkey's drone programme and Erdogan's son-in-law, with the aim of drawing in young talent from across the country. The event has become an opportunity for the government to demonstrate that it can still generate ideas and events meant to inspire young people in the fields of cutting-edge technology.
According to Sencar, Erdogan is trying to appeal to the nationalistic feelings of the new generation with his campaign focused on the defence industry. Technological developments such as the defence industry, Sencar says, are also intended to increase young voters' positive expectations for the future with Erdogan. Meanwhile, Kilicdaroglu has sought to appeal to young people's sense of freedom.
On the campaign trail, the opposition presidential candidate makes heart emojis with his hands and tells young people they can criticise him as much as they want without fear.
Home to 85 million people, Turkey wields significant power on the world stage. It is a NATO member having strong defence ties with Russia, and for which it has been at loggerheads with the American administrations. Turkey is also sitting over Sweden's application to join NATO over the latter's alleged support to the Kurdish organisations that Ankara views as terrorists.
Turkey, under Erdogan, has turned hostile towards India, and it has backed Pakistan's claims on Kashmir unacceptable to New Delhi.
So, the world, including policymakers in Delhi, would like to see a pragmatic administration take over the reins in Ankara. However, it remains to be seen what card the majority of the Turkish voters have up their sleeves.