Moscow-backed official says Russian army gains advantage from Ukraine dam breach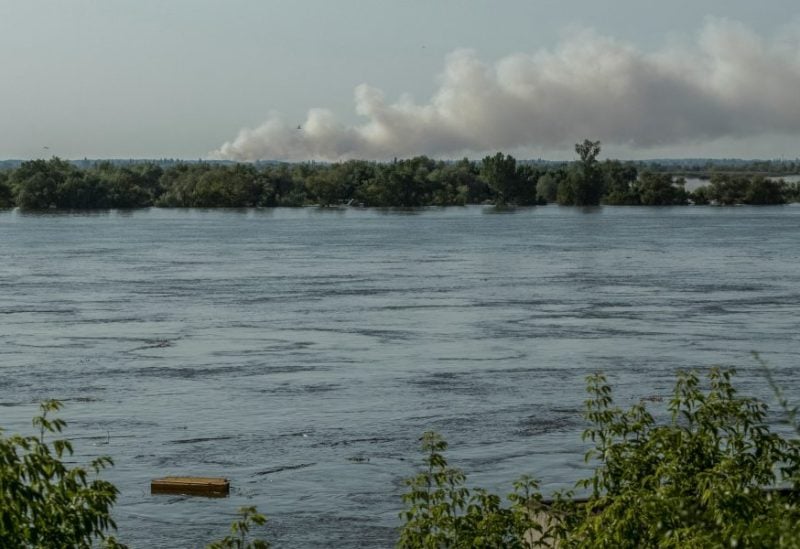 The collapse of the massive Nova Kakhovka Dam has given the Russian military a tactical advantage, according to a prominent Moscow-backed official in a section of Ukraine controlled by Russia.
Ukraine and Russia are blaming one other for the dam's collapse, which has caused floodwaters to spread over a conflict zone and prompted hundreds to leave. According to some experts, the dam may have collapsed due to previous damage and tremendous pressure on it.
Vladimir Saldo, the Russian-installed governor of part of Ukraine's southern Kherson region controlled by Moscow, said he believed Kyiv was to blame for the disaster, but that the tragedy had handed an advantage to the Russian military.
"In military terms, the situation has worked out in a way that is operationally and tactically in favour of Russian forces," Saldo told pro-Kremlin TV presenter Vladimir Solovyov.
He said the dam's destruction and resulting floodwaters would make it easier for Russia to defend against any Ukrainian counter-offensive in the area.
"They (the Ukrainians) have hurt themselves by doing this. Their calculation was that by blowing up the dam they would give some strategic or operational advantage to the Ukrainian armed forces. But they will not be able to do anything," he said.
"Our armed forces now have an open space in front of them across which they can see who is trying to cross the Dnipro River and how. And it will be impossible for them to get through via the Kakhovka reservoir if they try."
Moscow controls the left (east) bank of the Dnipro while Ukrainian forces are deployed on its right (west) bank.