'Murderers!': Thousands of protesters clash with police across Greece over deadly train collision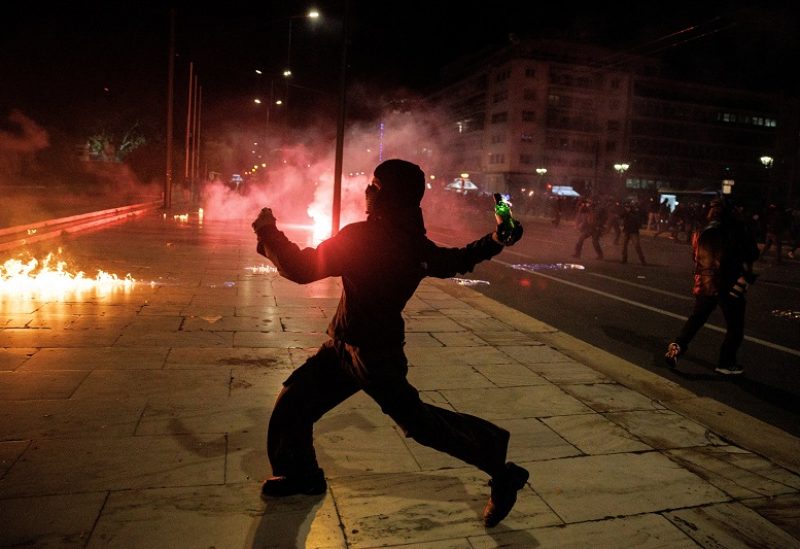 "Murderers!" chanted the Protesters outside the headquarters of operators Hellenic Train which took over railway network operation in 2017 and protested at decades of failure, despite close calls in past.
A student at Thessaloniki said, "what happened was not an accident, it was a crime. We can't watch all this happen and remain indifferent."
Hundreds of demonstrators observed a minute of silence for the victims outside the Greek parliament.
Police officials clashed with some demonstrators, as public anger grew over the government's mismanagement played in the tragedy.
On Friday afternoon, a group of protesters clashed with police in central Athens. While the police fired tear gas and stun grenades at protesters throwing stones and Molotov cocktails at a rally in Syntagma Square, a place adjacent to the Greek parliament, an AFP reporter said.
Similar protests took place in Thessaloniki, where police clashed with protesters on Thursday for throwing petrol bombs and stones.
The accident occurred on Tuesday, after a passenger train crashed, killing 57, including nine students, and some 26 were reported injured.
Prime Minister Kyriakos Mitsotakis, who is seeking re-election this year, blamed the accident on "tragic human error."
The accident sparked widespread protests and criticism of the government's failure to manage the rail network.
According to AFP, a fresh protest on Sunday is all set to take place at Syntagma Square around 11:00 am (0900 GMT).