Myanmar activists say more than 800 killed by security forces since coup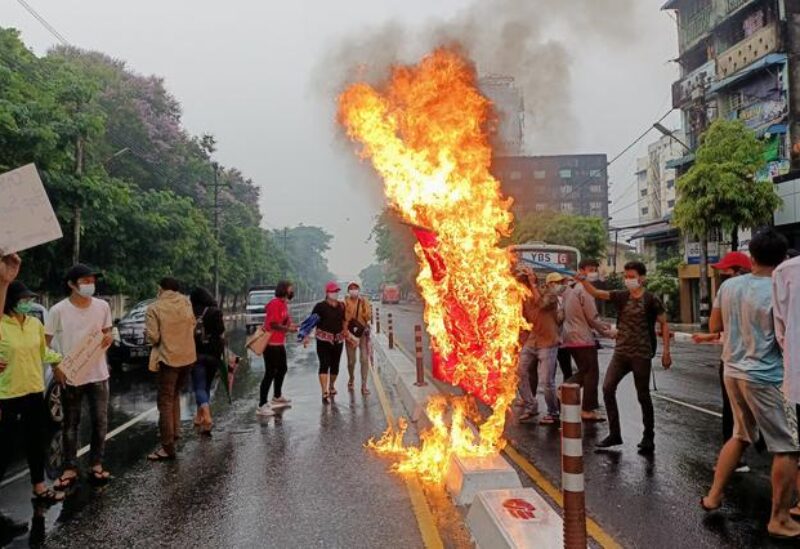 More than 800 people have died by Myanmar's security forces since a wave of protests broke out across the country after the military seized power in a coup in February, an activist group said.
Myanmar has been in chaos since the army ousted Nobel Peace laureate Aung San Suu Kyi's elected government and detained her and officials of her National League for Democracy party.
The military has responded to protests by pro-democracy supporters in cities and towns with lethal force, while there has been an upsurge in fighting between the army and ethnic rebels in border areas and newly formed militia forces.
As of Monday, 802 people had been killed in the junta's crackdown on its opponents, according to the activist group the Assistance Association for Political Prisoners.
"This is the number verified by AAPP, the actual number of casualties is likely much higher," the group said in its daily briefing.
It detailed six additional fatalities including in towns in Chin state and in districts of the main cities of Mandalay and Yangon.
Reuters could not independently verify the casualties and a military spokesman did not answer a phone call seeking comment.
The junta has previously disputed the number of civilians that have died and said dozens of members of the security forces had also been killed during the protests.
The activist group said 4,120 people were currently being detained, including 20 who had been sentenced to death.