Myanmar: Britons urged to leave as violence escalates and UN expert warns of 'crimes against humanity'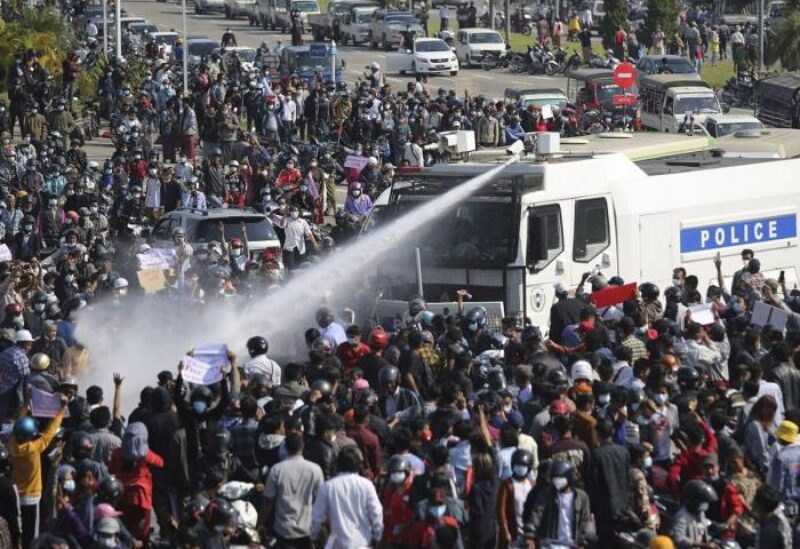 Britons have been advised to leave Myanmar as violence in the southeast Asian country continues after a military coup.
Twelve more protesters were killed on Thursday, taking the total to more than 70, according to Assistance Association for Political Prisoners (AAPP).
UN experts say evidence is mounting that crimes against humanity could be taking place
Violence has escalated since the army took control on 1 February, declaring a state of emergency and detaining leader Aung San Suu Kyi and party officials.
The UK Foreign Office said British nationals should leave Myanmar "by commercial means, unless there is an urgent need to stay".
Figures in the Civilian Government, civil society and a foreign national have been detained by the military," said a statement.
"Political tension and unrest are widespread since the military takeover and levels of violence are rising."