Myanmar: Dozens killed in air strike on remote village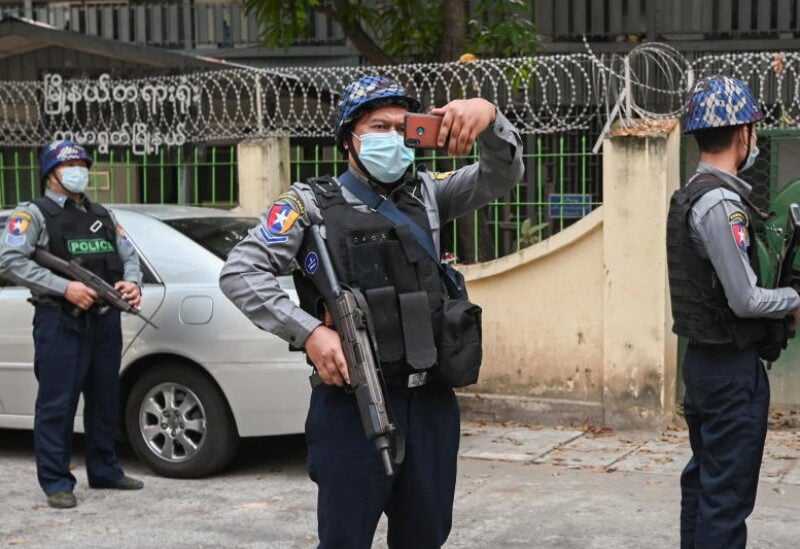 Myanmar local media reported that as many as 50 people were killed and dozens more wounded in air strikes on a remote township in the center if the country.
The casualties were reported by The Irrawaddy and Radio Free Asia, as well as BBC Burmese.
The village of Pa Zi Gyi, in the Kantbalu township, is located in the larger Sagaing region which borders the country's second-largest city Mandalay and which has been a hotspot for anti-coup resistance for months.
A member of the People's Defense Force (PDF) told Reuters news agency that the anti-junta militia was opening a local office in Pa Zi Gyi when military jets opened fire.
"So far, the exact number of casualties is still unknown. We cannot retrieve all the bodies yet," said the PDF member, who declined to be identified.
Videos circulating on social media appeared to show bodies amid destroyed homes. The PDF told news agency AFP that women and children were among the dead, saying that the death toll could be up to 100.
"We are going to rescue you if we hear you screaming," a person could be heard saying in one of the video clips. "Please scream!"
UN Secretary-General Antonio Guterres condemned the attack "in the strongest possible terms," according to the UN spokesman in New York.
Gueterres said that those behind the attack should be held accountable.
The UN chief expressed his condolensces to the families of the victims, demanding they be given medical treatment and access to aid.
UN rights chief Volker Turk said he was "horrified" by the strikes. He said the victims included schoolchildren performing dances.
Myanmar's exiled National Unity Government (NUG) — a group of civilian lawmakers, mostly from former leader Aung San Suu Kyi's party — condemned the "heinous act."
"We… share the great pain felt by the families affected by this tragedy," it said in a statement.
The military took control of the country in 2021 following a coup, but it has faced widespread protest and attacks by ethnic minority groups and resistance fighters.
The military has carried out other deadly strikes against its opponents, most notably an air strike on a concert in Kachin State last October that killed at least 50 civilians, including local singers, and armed fighters.
Junta leader Min Aung Hlaing vowed to continue the violent crackdown on the military's opponents during a military parade last month.