Myanmar forces clash with villagers in delta region, media report 20 dead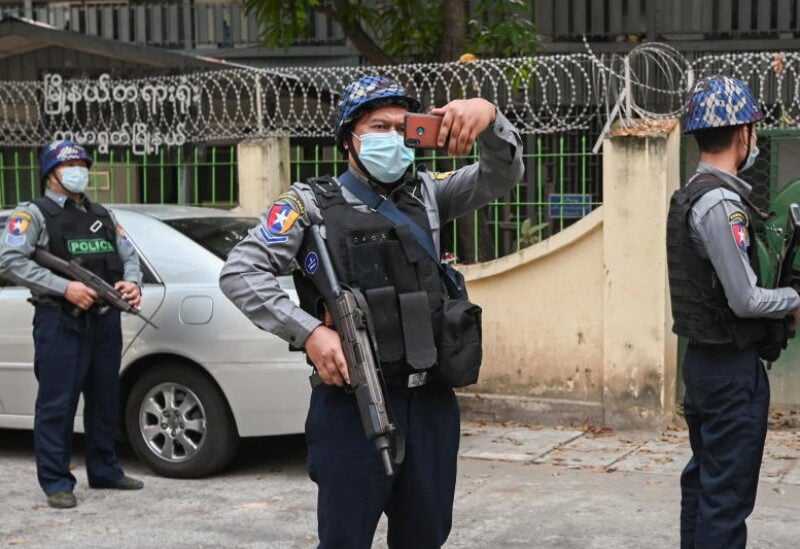 Local media reported that twenty people were killed as Myanmar's security forces clashed with villagers armed with crossbows and catapults during a search for weapons in the Ayeyarwady river delta region on Saturday.
Three "terrorists" had been killed and 2 detained at the village of Hlayswe as security forces went to apprehend a man accused of plotting against the state, state television news said.
A meeting between junta leader Min Aung Hlaing and envoys from the Association of Southeast Asian Nations (ASEAN) on Friday fueled anger in parts of Myanmar on Saturday, with an ASEAN flag being burned in the second city of Mandalay.
According to a resident and at least 4 local media outlets, clashes erupted before dawn on Saturday at Hlayswe, some 150 km (100 miles) northwest of the main city of Yangon, when soldiers said they had come to search for weapons.
The resident, who asked not to be named for fear of retribution, said "the people in the village only have crossbows and there are a lot of casualties on the people's side."
The Delta News Agency and Khit Thit Media reported that 20 civilians had been killed and more injured. They said villagers had tried to fight back with catapults after soldiers attacked residents in what they said was a search for arms.