Myanmar Rohingya, five years on, want to leave Bangladesh camps and go home with justice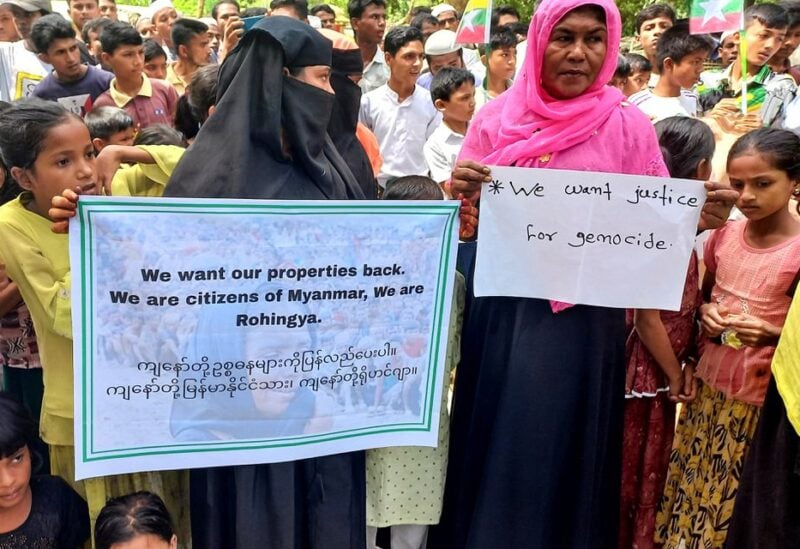 On Thursday, the fifth anniversary of battles between Rohingya rebels and Myanmar security forces that forced hundreds of thousands of Rohingya from their homes, Myanmar Rohingya Muslims demonstrated throughout refugee camps in neighboring Bangladesh.
More than a million Rohingya people now reside in the world's biggest refugee camp in southern Bangladesh, with little hope of ever returning to Myanmar, where they are mostly denied citizenship and other rights.
Refugees, from children to the elderly, waved placards and chanted slogans across the sprawling camps, many wearing black ribbons to mark what they call "Rohingya Genocide Remembrance".
The United Nations has said the 2017 military crackdown was carried out with genocidal intent and Myanmar is facing charges of genocide at the International Court of Justice in The Hague.