Myanmar's ousted leader Aung San Suu Kyi to be pardoned: Reports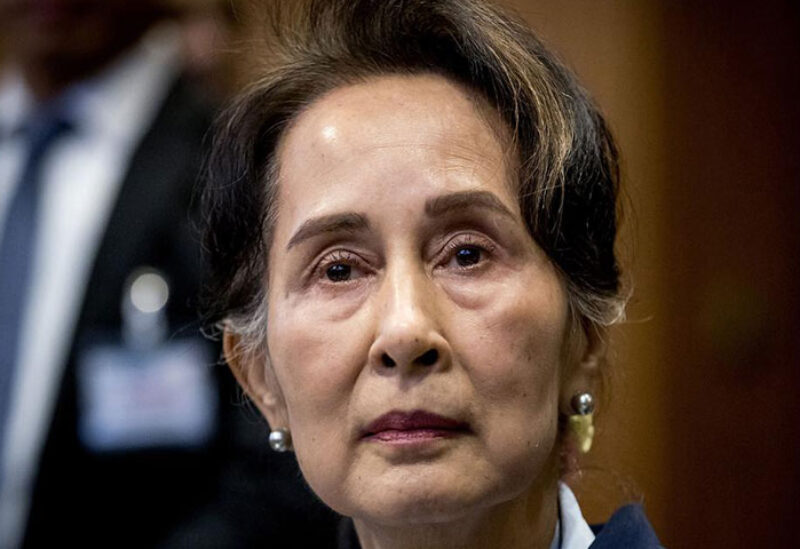 Just days after Myanmar's ousted leader Aung San Suu Kyi was transferred from jail to house arrest, state media reports have surfaced, suggesting that she will be granted a pardon.
"Chairman of State Administration Council pardons Daw Aung San Suu Kyi, who was sentenced by the relevant courts," the broadcast said.
According to a Reuters report, Suu Kyi will be pardoned for five of the numerous offences that she had been charged with. Sources told the publication that despite the clemency, Suu Kyi will not be freed from house arrest.
Suu Kyi was arrested two years ago and the junta clemency is part of a religious ceremony, due to be held this week (August 3). The military has built a new giant sitting Buddha statue, as a symbol of devotion and will open it to the public on August 3. Apart from Suu Kyi, more than 7,000 prisoners have been granted amnesty as well.
Up until last week, the 78-year-old Nobel laureate was lodged in a prison in the capital city of Naypyitaw. Suu Kyi has been sentenced to 33 years in prison after a range of charges were brought by the army. Most of the charges, experts argue, have been brought in to keep her away from garnering public support. Her party had won a second five-year mandate in the 2020 elections before the military came calling.
The news of Suu Kyi's transfer had been doing the rounds ever since Thai Foreign Minister Don Pramudwinai met her in prison. Pramudwinai became the first foreign visitor to be granted access to meet her after she was arrested. However, the news of her clemency has come as a surprise to many, given the junta's heavy-handedness in dealing with its detractors.