Nagorno-Karabakh: Hundreds feared injured in fuel blast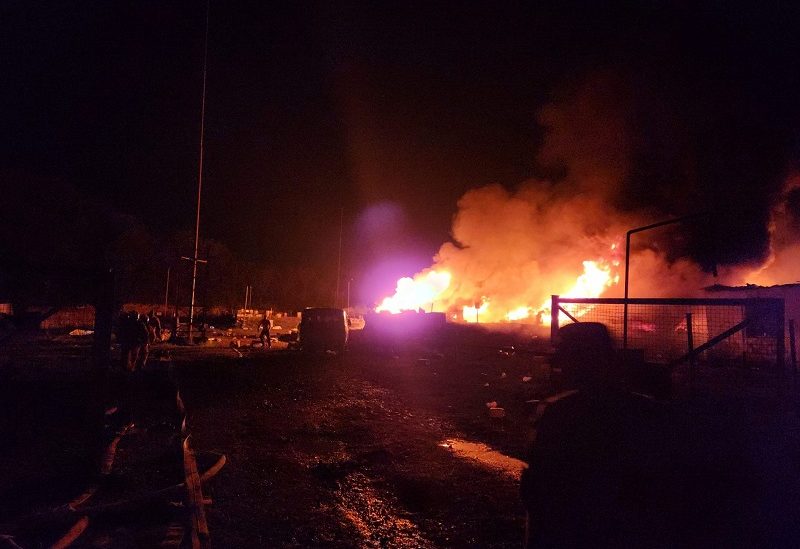 A significant explosion occurred at a fuel storage facility in the Nagorno-Karabakh region, which is administratively part of Azerbaijan but predominantly inhabited by ethnic Armenians, on Monday evening. According to Nagorno-Karabakh's human rights ombudsman Gegham Stepanyan, over 200 individuals were injured in the blast near the regional capital of Stepanakert. Stepanyan shared this information on a social media platform, previously known as Twitter.
Dozens of people were lining up at the fuel facility where the blast occurred because they had been promised fuel for their cars in order to move to Armenia, according to Nagorno-Karabakh's separatist authorities.
The majority of the victims were in "severe or extremely severe" condition, Stepanyan said, adding that the victims would need to be airlifted out of the region for medical treatment to save their lives.
It was not immediately clear if there were any deaths and what caused the blast.
The Azerbaijani military attacked the breakaway region last week, forcing the separatist authorities to agree to lay down weapons and start talks on Nagorno-Karabakh's "reintegration" into Azerbaijan after three decades of separatist rule.
While Azerbaijan has pledged to respect the rights of ethnic Armenians in the region and restore supplies after a 10-month blockade, many local residents feared reprisals and decided to leave for Armenia.
The Armenian government said that 6,650 Nagorno-Karabakh residents had fled to Armenia as of Monday evening. On Sunday the figure stood at around 1,000.
Approximately 1,100 have received emergency shelter from the Armenian government and another 1,000 have found their own shelter.