Nationwide German transport strike begins, major disruptions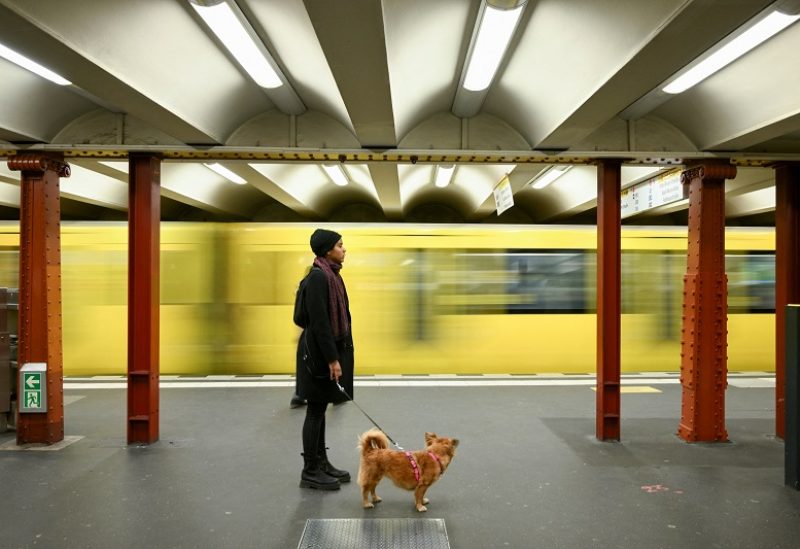 Almost all planes, trains and buses were likely not to run on Monday, with major impacts on local public transport as well in several large Germany states.
Increased traffic and delay on the road network were anticipated as a result on Monday as well.
Unions are deadlocked in negotiations with public sector employers in several transport sectors — including rail, local public transport, and airport ground staff — and organized the strike to coincide with the start of a third round of talks.
Almost all flights grounded or delayed by a day, Berlin's BER spared
Every major German international airport was affected by the strike except for BER Berlin Brandenburg Airport. In total nationwide, around 400,000 passengers were thought to face delays or cancellations.
At the largest hub, Frankfurt, all incoming and outbound flights were canceled throughout Monday, or alternatively labeled as delayed by a full day in the case of some long-haul flights.
Munich International Airport, meanwhile, had already halted flights on Sunday in anticipation of the strike and its effects. All passenger flights were off on Monday as well.
Berlin's BER Airport was the only one unaffected by the strike. Its online arrivals and departures boards looked comparatively normal early on Monday morning — except for all the regular domestic flights from elsewhere in Germany being struck through.
The strikes will also halt commercial and passenger shipping at several major harbors and ports.
The German rail network was similarly paralyzed.
Last week, national rail operator Deutsche Bahn took the unusual step of calling off all long-distance rail services in the country scheduled for Monday.
Often Deutsche Bahn tries to prioritize these services, several of which also cross international borders. Comparable past strikes in Germany had had a more pronounced impact on local services.
A train station arrivals board, including a customer warning about major disruption on March 27 as a result of strikes. A train station arrivals board, including a customer warning about major disruption on March 27 as a result of strikes.
Regional trains were running at a premium, long-distance trains were not running at allImage: Peter Kneffel/dpa/picture alliance
Regional rail services would also be massively curtailed, to the extent that it would not even be possible to operate on an emergency schedule akin to public holiday services, Deutsche Bahn said.
And in seven German states — Baden-Württemberg, Hesse, Lower Saxony, North Rhine-Westphalia, Rhineland-Palatinate, Saxony, and Bavaria — the strikes would also bring a halt to local public transport like buses, trams or the underground service.
As a result of this, traffic was also expected to be problematic on the road network, given that most commuters would have a choice between a car and a bicycle.
Third round of negotiations starting, both camps far apart
Major umbrella German trade union Verdi, the second largest in the country by membership, and the EVG — a specialists rail and transport sector trade union — had called on members to coordinate nationwide.
Both unions have negotiations pending with public sector employers this week.
In Verdi's case, a new round of talks alongside the German Civil Service Federation (the DBB) union with representatives of the federal government and municipalities start in Potsdam on Monday.
"With the strike day in the transport sector it should be made unmistakably clear to employers once again that the employees stand fully behind our demands," Verdi's Frank Werneke said.
Asked about allegations from some politicians that the scope and extent of the strikes was counterproductive and could prove a "burden" on negotiations, Werneke said, "What employees right up into the middle income groups find to be a burden, above all, are the enormous price increases for electricity, gas, and groceries."
The EVG, meanwhile, is scheduled to pick up talks with various rail companies in the middle of the week.