Navalny says he faces 30 more years in prison in 'absurd' terrorism case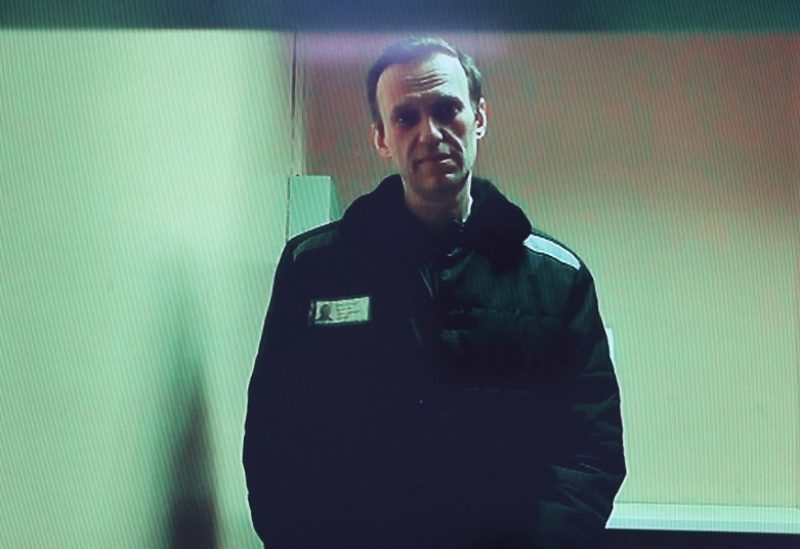 Alexei Navalny, a Russian opposition leader and Kremlin critic who is currently imprisoned, stated that he could potentially face a lifetime behind bars due to what he believes is a baseless terrorism charge brought against him by investigators. The charge is being viewed as "absurd" by Navalny and could result in an additional 30-year sentence. Navalny's team claims that authorities are preparing for a significant new trial against him.
"They have brought absurd charges against me, according to which I am facing up to 35 years," Navalny said at a pre-trial hearing at Moscow's Basmanny district court.
He appeared in the court via video link, dressed in a black Russian prison jacket.
This is the first time he was seen in public since his supporters said earlier this month that he was suffering stomach pain in jail and claimed that it could be due to some sort of slow-acting poison. His video link was later muted by the court.
The 46-year-old said that he was told a military tribunal will separately judge him over "terrorism" charges. Navalny's spokeswoman Kira Yarmysh said a new major trial against the opposition politician was expected to begin "before the end of May."
Navalny is a former lawyer who gained prominence after alleging vast corruption in Vladimir Putin's administration. He is serving combined sentences of 11-1/2 years for fraud and contempt of court on charges. He claims that the charges were brought against him to silence him.
It isn't clear what the terrorism case relates to, but Russia's Federal Security Service said that Ukraine and Russian opposition figures from a fund set up by Navalny were behind the killing of a prominent war blogger in a St Petersburg cafe.
Navalny some time back managed to survive a poisoning with Novichok, a Soviet-designed nerve agent. He was arrested in January 2021 upon returning from Germany after recovering from the poisoning attack.