Netanyahu meets Macron amid fresh flareup in Middle-East conflict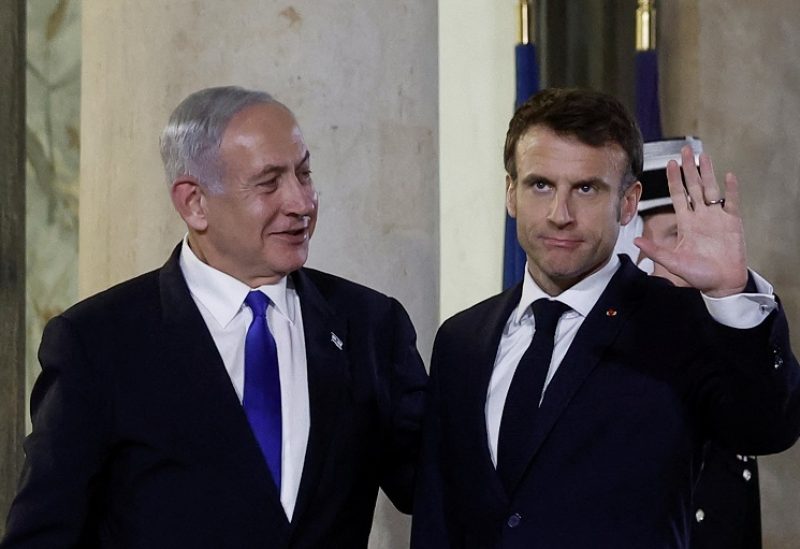 Israeli Prime Minister Benjamin Netanyahu met with French president Emmanuel Macron and other members of France's Jewish community in Paris on Thursday, amid a new flareup in Middle East conflict in years.
The talking points between the leaders included Macron's assurance to Israel that Paris stands in solidarity with Israel in the face of terrorism. Macron also called for peace between Israel and Palestine as the conflict saw a major blowout in years.
On the other hand, Netanyahu, before leaving for Paris said that the "main topic" of talks will include Iran's nuclear weapons. Israel has been pushing the United States as well to take stringent action on Iran to prevent the nation from acquiring nuclear weapons. Netanyahu's visit comes days after a drone attack on a defence ministry facility in the Iranian city of Isfahan. Tehran blamed Israel for the attack.
Israeli-Palestine tensions reached a new high as Israeli military raided West Bank last week which killed 10 Palestinians. A day after the brutal incident, a Palestinian shooting outside an east Jerusalem synagogue killed seven people, including a 14-year-old.
Netanyahu earlier also made a visit to Jordan where he met the Jordanian King Abdullah.
The visit was shadowed by tensions over the Al-Aqsa Mosque compound. Israel's newly sworn-in National Security Minister Itamar Ben-Gvir's earlier visited the Al-Aqsa Mosque compound in Jerusalem on 3 January which drew condemnation from various Arab states including Jordan, UAE and Egypt.