New Covid-19 antibody therapy approved in Kuwait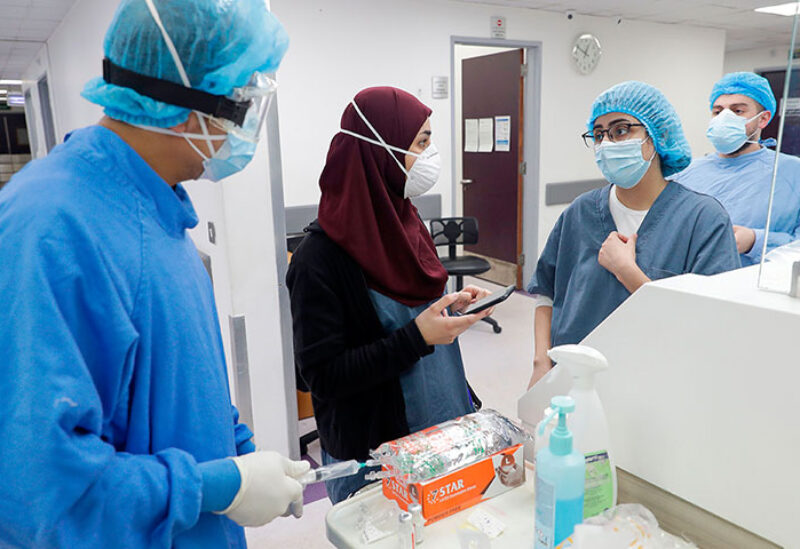 Kuwait has approved a new single-dose Covid-19 antibody treatment which reduced hospitalization 85 percent among patients in Phase III trials, state media announced on Wednesday.
Sotrovimab is a lab-made antibody "that mimics the immune system's ability to fight off harmful pathogens" like the coronavirus, the US Food and Drug Association (FDA) said on its website.
Kuwait is the second country in the Middle East to follow the United Arab Emirates in using the therapy for mild to moderate coronavirus cases by GlaxoSmithKline (GSK) and Vir Biotechnology.
"Preclinical data suggest it has the potential to both block viral entry into healthy cells and clear infected cells," the GSK website said of the treatment.
The FDA authorized the investigational therapy in May but said did not authorize it for Covid-19 patients who are hospitalized or require an oxygen supply as it may harm them instead.
"Monoclonal antibodies may be associated with worse clinical outcomes when administered to hospitalised patients requiring high flow oxygen or mechanical ventilation," it said.
Kuwait also said it will donate $40 million donation to the international program for the equitable supply of Covid-19 vaccines to developing countries, Covax.