New Israeli warning to Gaza residents as first aid trickles in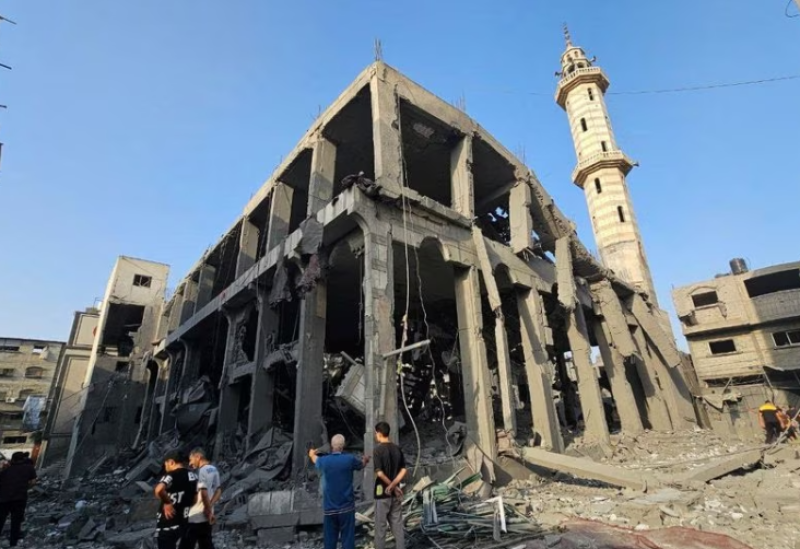 Palestinians in Gaza reported that in the midst of mounting humanitarian concerns over the limited amount of aid being permitted in, Israel's military has told the people living there that if they do not evacuate south, they risk being identified as accomplices "in a terrorist organization."
Despite constant air and artillery bombardment also striking the southern areas they have fled to, hundreds of thousands of civilians have abandoned the more than a million people who lived in the northern part of the Gaza Strip and moved south to huddle into makeshift shelters.
The first limited supplies of aid arrived on Saturday after two weeks of a total Israeli siege, but relief agencies still warn of a humanitarian catastrophe, with hospitals nearly out of fuel to power incubators and other critical equipment.
Israeli forces readying a ground assault have pummelled the 45-km (28-mile) strip since Hamas militants rampaged through Israeli towns on Oct. 7, killing more than 1,400 people and seizing more 200 hostages.